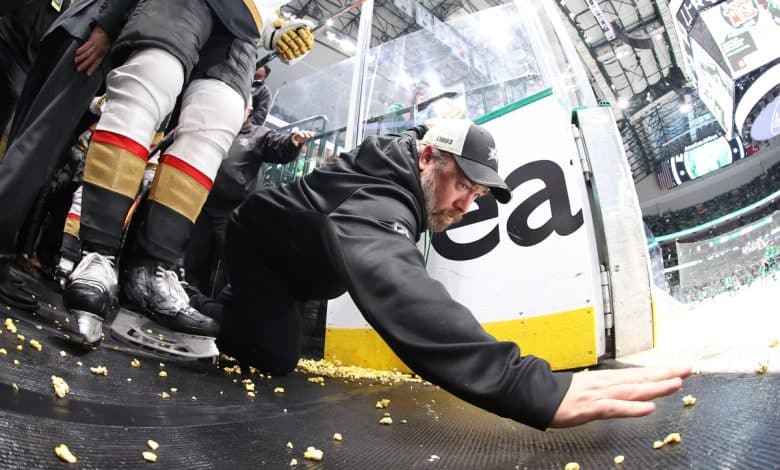 Some Dallas Stars fans were far from happy Tuesday night.
As their favorites trailed the Vegas Golden Knights 4-0 late in the second period in Game 3 of the Western Conference Finals, spectators threw all manner of debris at the rink at the American Airlines Center to protest against a penalty just received by forward Max Domi.
The on-duty officials then had no choice but to send both teams back to the locker room even though there were 21 seconds left in the kick-off.
In the aftermath of the events, Stars president Brad Alberts apologized on behalf of the organization in a statement posted on social media.
"On behalf of the Dallas Stars organization, I would like to apologize to the Vegas Golden Knights and the National Hockey League for the actions of some of our spectators during last night's game," said he writes.
"Their actions were unacceptable and endangered the safety of players and fans. […] The actions of these individuals certainly do not reflect our great city, our organization and our loyal fan base. "
— Dallas Stars (@DallasStars)
May 24, 2023
Domi was penalized two minor penalties and a 10-minute misconduct for serving a cross-check behind Knights defenseman Nicolas Hague.
The Golden Knights won the game 4-0 and lead the series 3-0. Game 4 will take place on Thursday evening.