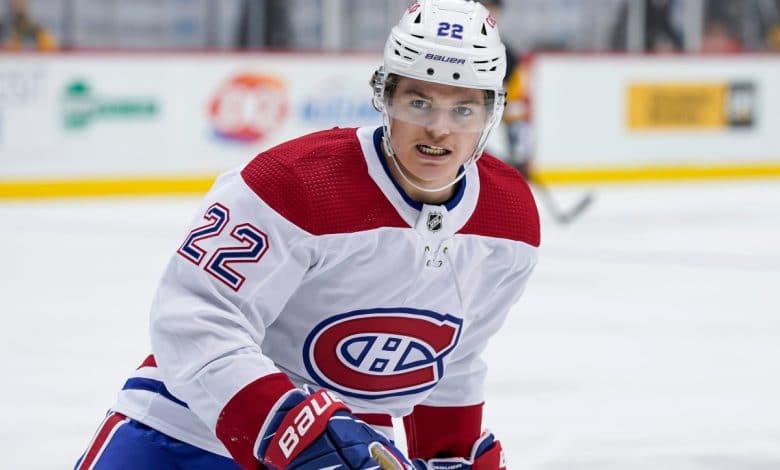 While some took advantage of the weeklong break decreed by the Canadian to heal their wounds or reflect on their future with the Montreal organization, Cole Caufield spoke with striker Jack Hughes of the New Jersey Devils.
Caufield, who is making his first full career NHL season, is nowhere near the success he had on his recall last year, just before the NHL playoffs. The 21-year-old American, who has scored only one goal in 26 games with CH in 2021-22, has been able to breathe a little for a week.
"It was nice to be able to enjoy a break like this in the middle of the season because it's rare for that to happen. I relaxed and put both feet back on the ground. I've been thinking about the season so far, and I've tried to set the record straight to be ready for the resumption of activities, "Caufield said by videoconference on Monday.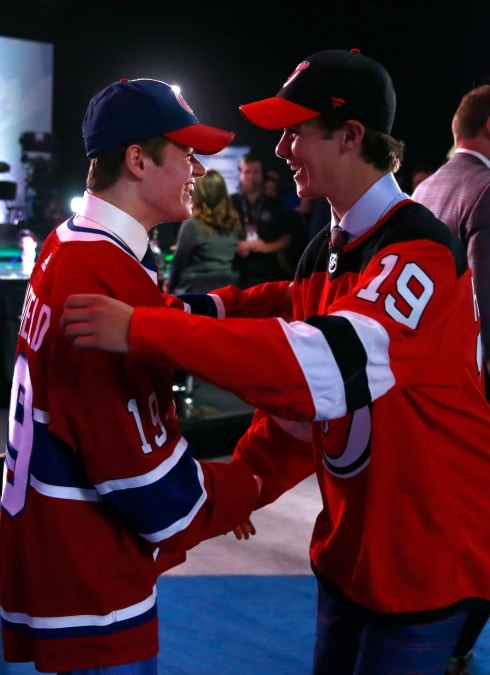 Hughes and Caufield know each other very well as they played together for the United States Under-18 team in 2017-18 and 2018-19. Additionally, Caufield was exposed to the same kind of pressure as his compatriot by making the jump to the NHL – Hughes was the first all-round pick in the 2019 Draft, and in a way symbolized the revival of a dying franchise since. over a decade.
"Jack and I talk a lot together, about this issue in particular. We saw how his first season went, and he took control and today he is a totally different player. Our approach is serious and, for us, it is about staying the course, betting on what works and playing the right way, without cheating. You have to work tirelessly, and at a certain time the leaps will be favorable, "said the Habs first choice, 15th overall, in the 2019 draft.
Caufield, who has not scored since November 24 against the Capitals in Washington, believes that his recent slump will be beneficial for the rest of his professional career.
"You don't want it to be too easy all the time. I can learn from this season. It will be very useful later in my career to have been able to deal with this kind of adversity, "he admitted.
Caufield can also count on the support of CH veterans, as several of them have already been there before him. This is particularly the case of defender Ben Chiarot.
"The important thing for a youngster – and it took me a long time to understand it – is that you have to take advantage of the wisdom of your teammates. I've been lucky to have guys like Blake Wheeler and Andrew Ladd (with the Winnipeg Jets) working hard every day to get better. Cole is already like that; he's constantly pushing himself. If he perseveres in this direction, and he will, then things will start to fall into place for him, "Chiarot said.
For his part, head coach Dominique Ducharme does not seem to worry too much about Caufield's current shortage.
"He's a passionate person who cares about the team. He wants to do well, to help the team. Yes, he would like to score more goals. But he's brilliant. He understands that he has to go through a whole learning process, and that adversity is part of an NHL player's career. He wants to take on this challenge, and tries to learn new things every day. He is maturing, and starting to understand how to be successful in this league, "Ducharme summarized.
Moreover, Ducharme indicated that an advice he offers to young players who must make the leap from the American university ranks (NCAA) to the NHL, "is to remain yourself, and build on your strengths. . (…) You also have to be able to assess yourself, and understand the league and your opponents ".
It will therefore be necessary to be patient with Caufield, and hope that he knows an outbreak like that of Hughes in the Devils. Because sometimes you have to go through hell before you get to heaven.