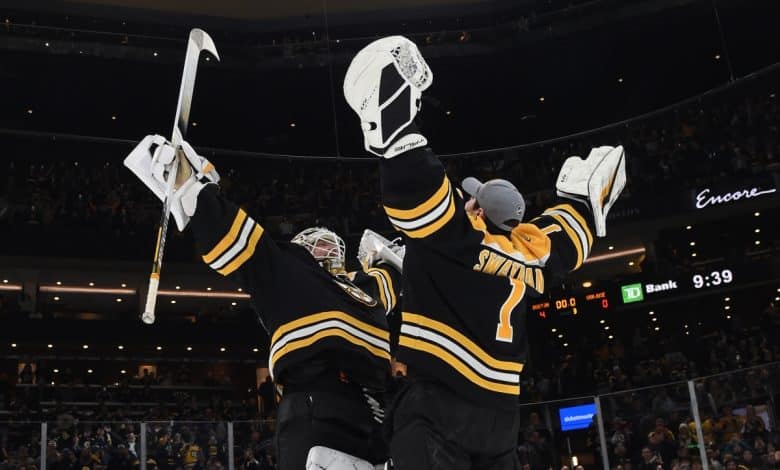 The Boston Bruins posted their fifth straight victory and beat the San Jose Sharks for the eleventh time in a row by winning 4-0 on Sunday night.
Linus Ullmark needed just 17 saves to earn the shutout and became the second-fastest goaltender in NHL history to reach 25 wins in a season. He did it in just 30 outings, and the all-time record belongs to another Bruins color holder, Tiny Thompson (1929-1930).
The Bruins are perfect in 22 games this season when they score the first goal. This time, it was Hampus Lindholm who set the tone for the game after 7:16 of play on a wrist shot that deceived the vigilance of James Reimer.
Charlie McAvoy doubled the lead in the second period with a superb move as he blasted his way through the Sharks defense, then Nick Foligno made it 3-0 three minutes later as he redirected Lindholm's shot.
David Pastrnak is dangerously close to the 40-goal mark this season, which only Connor McDavid has reached so far. He scored his 36th to complete the scoring on the power play with less than three minutes left in the game.
The Bruins are 22-1-3 at home.