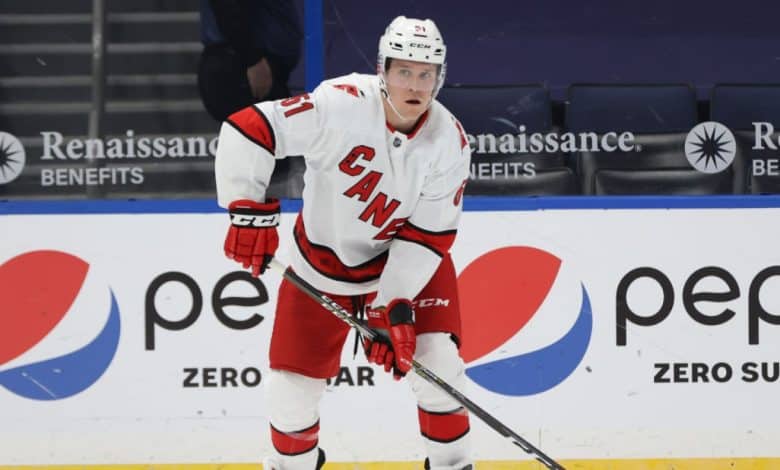 Carolina Hurricanes defenseman Jake Gardiner's name will likely be on the long-term injured list for the second straight season, the Raleigh News & Observer reported Wednesday.
Gardiner's name was not on the Hurricanes' training camp guest list released Tuesday. In June, general manager Don Waddell said Gardiner had been given the green light by doctors to continue his career.
In the final year of a 4-year, $16.2 million contract signed in 2019, Gardiner missed all of last season due to hip and back surgery.
The 33-year-old had 8 assists in just 26 games with the Hurricanes in 2020-21. He has 49 goals and 228 assists in 645 National Hockey League games with the Toronto Maple Leafs and Hurricanes.
Liljegren out at least six weeks
Toronto Maple Leafs defenseman Timothy Liljegren will miss a minimum of six weeks of action with a sports hernia, general manager Kyle Dubas said.
Liljegren's name will thus be placed on the long-term injured list.
The 23-year-old athlete scored 5 goals and 13 assists in 61 games last season. He signed a 2-year contract worth $2.8 million this summer.
Dubas added that striker Pierre Engvall is struggling with a foot injury and will be reassessed on October 3. The Maple Leafs will play their first game on the 12th against the Canadiens.
Finally, striker Mikhail Abramov suffered a back injury, while goalkeeper Joseph Wall suffered a shoulder injury.