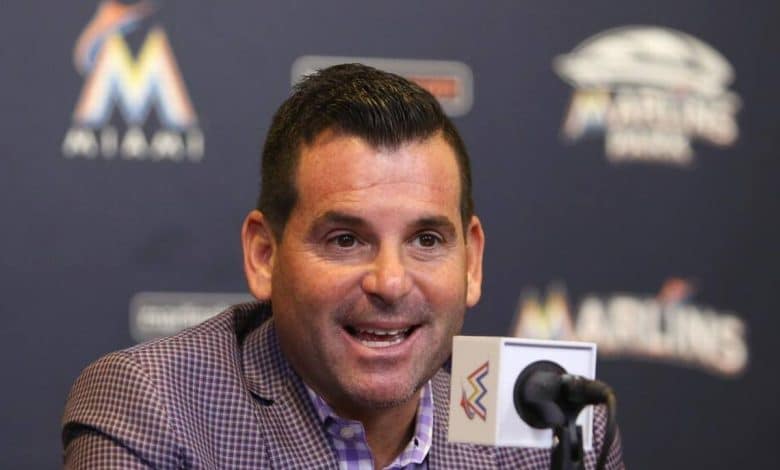 We all know David Samson as Petit Trot. The former right-hand man of his father-in-law Jeffrey Loria (Grand Galop) is not the most appreciated by Quebecers because of his years in Montreal, where nothing was… famous, let's say.
And obviously, among the brotherhood of the baseball world, he is not the most popular of men either. The proof? What happened Friday on Twitter.
It all started when the Braves went public with their earnings and realized how much money they made in 2021.
The club's 2021 adjusted revenue? $104 million.
It made a lot of noise in the world of Major League Baseball. After all, it will be remembered that Rob Manfred, during the dispute, recently asserted that investing in the stock market was more profitable than having a ball club.
Could this cause Freddie Freeman to be even more insulted towards the Braves? Maybe yes.
Jeff Passan, emeritus ESPN informant, slipped a word (on the Braves' income and not on Freeman) on Twitter before seeing Samson tell him that he did not have the exact picture of the situation and that clubs were losing money.
He added that he knew that.
Arrogance for arrogance, Passan asked him to name teams that were losing money.
A few hours later, still without a response from the former Expos and Marlins, the reporter tweeted this: that's what I thought.
Samson finally told him that he hadn't been able to answer him right away because he was busy.
But afterwards, he did not answer her more clearly. He instead asked her to talk to him again when he would have led a Major League Baseball training to understand.
He may say he will talk about it on Monday, but he was unable to simply name teams.
And that's when Passan replied that he "just ran a club because his stepfather was the owner".
So no, we still don't know which teams are losing money in major league baseball.
What we do know, however, is that Jeff Passan is not the president of David Samson's fan club… and the reverse is also true.