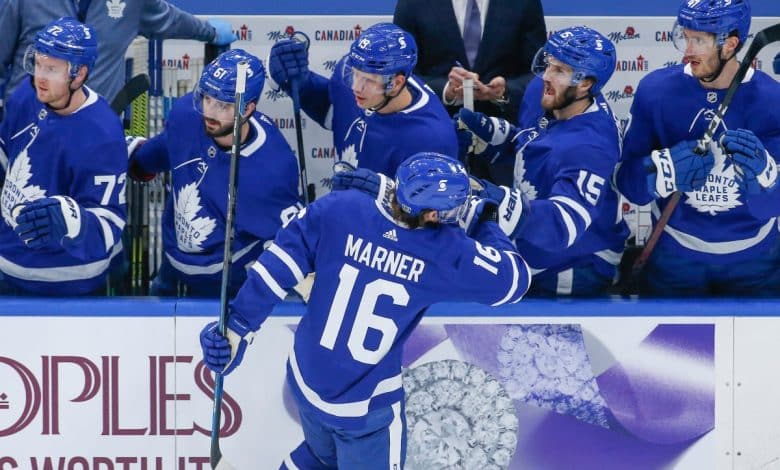 Mitch Marner set a Toronto Maple Leafs all-time high by extending his one-point streak to 19 in Saturday night's game between the Leafs and Tampa Bay Lightning. Tampa, however, edged the Leafs 4-3 in overtime.
The forward kept his streak alive by opening the scoring shorthanded with a good wrist shot early in the second period. He also found the back of the net a second time in the final third.
On Wednesday against the San Jose Sharks, the Maple Leafs forward tied the Leafs team record with 18 straight games with at least one point, joining Darryl Sittler in 1977-78 and Eddie Olczyk in 1989-1990. The NHL record is 51 games and was set by Wayne Gretzky (1983-84).
Alex Killorn played heroes in overtime. He scored from the right circle, 33 seconds after the face-off.
Vladislav Namestnikov, Nikita Kucherov and Ross Colton hit the mark for the Lightning as Andrei Vasilevskiy made 36 saves.
Steven Stamkos was honored alongside his family ahead of the game for his 1,000th NHL point.
The Tampa Bay Lightning captain hit the mark on Thursday when he assisted on teammate Nick Paul's second goal of the game in a 4-1 win over the Philadelphia Flyers.
Stamkos became the first Lightning player to collect 1,000 points in franchise history.
The Lightning captain extended his streak with at least one point to 10, thanks to an assist on Kucherov's goal. Stamkos has five career 10-point streaks. Only Martin St. Louis (seven) and Kucherov (six) have more in club history.