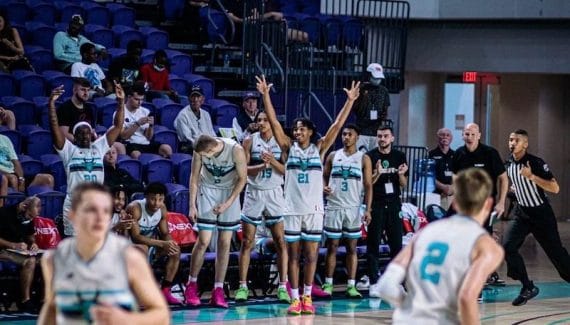 " Sierra Canyon, Bronny James' high school, we give them 20 easy points! Oak Hill, we eat them! Do not count on Sacha Serrano to doubt the potential of "his" team. This 24-year-old Frenchman, originally from the south of France, works for the " Combine Academy ". Located in Lincolnton, about sixty kilometers northwest of Charlotte (North Carolina), the establishment was founded ten years ago by a well-known former player on the NBA circuit, Trevor Booker (2010-2018). Its structure is already considered one of the best high schools in the country. ESPN integrates it for example in his Top 15.
There, Sacha notably manages the team's social networks (Instagram and Tik Tok). When it started, a few years ago, their Insta had a few thousand subscribers. Today they are nearly 30,000 to follow these very young stars. The emergence of "prospect" Robert Dillingham (already 150,000 subscribers!) played a big role.
This 17-year-old leader, named FIBA ​​Americas U16 Championship MVP (2021)made the heyday of "Combine" before joining the "Donda Academy", the Californian school launched by Kanye West. Very high ranked among "five star" playershe recently engaged with NC State University and is headed straight for the NBA. " He is destroying everything ", describes Sacha, who estimates that three players of the current team, including Jayden Eppsare also promised to the big league.
The big gap with France
" There is such intensity, such physical density… People don't realize that level. It's really another world compared to France. I couldn't have played it ", recognizes the Frenchman who nevertheless had a good basketball career himself. In 2016, he moved to N3 at Mauguio basket (Hérault) before joining the Toulouse Basket Club hope team with a view to playing with N1.
Between the two, thanks to obtaining a sports scholarship, the former Staps student migrated for the first time to the "Combine Academy", then in Atlanta, where he was coached by the former French international, Karim Souchu. Despite his still stammering English, and his difficulties in… eating properly, the Frenchman is impressed by the basketball environment in which he plays, especially in terms of infrastructure. " Five worlds away from France."
Back in his native south of France, he embarked on a BTS Support in managerial action. His internship? He will do it where he already has his contacts, namely at the "Combine", in North Carolina, with the mission of promoting the establishment on social networks as well as creating a database to facilitate the recruitment of players. .
Since then, he has put aside his basketball project to live to the rhythm of those, younger than him, whom he must promote on the networks. " People are very curious to see what they do, their hobbies. NBA players travel a lot, high school kids still go to school, they eat together. "The idea, however, is to follow them" as if it was a pro team ".
Already taking care of its presence on the networks
Sacha says he is close to the players, with whom he lives on the same campus and also shares leather, does not hesitate to advise them in the manner of a " big Brother ". " Don't put that as a picture guys! Even bullshit. Twenty years later, there will still be someone to bring out an old message like 'F**k the Lakers'."
The attention paid to them is already significant, especially since it is common for NBA players, or retirees, to invite themselves into the stands. The Frenchman cites Hornets player Miles Bridges, Carmelo Anthony, Allen Iverson and Rasheed Wallace as examples. " You're 17 and you play in front of NBA players!"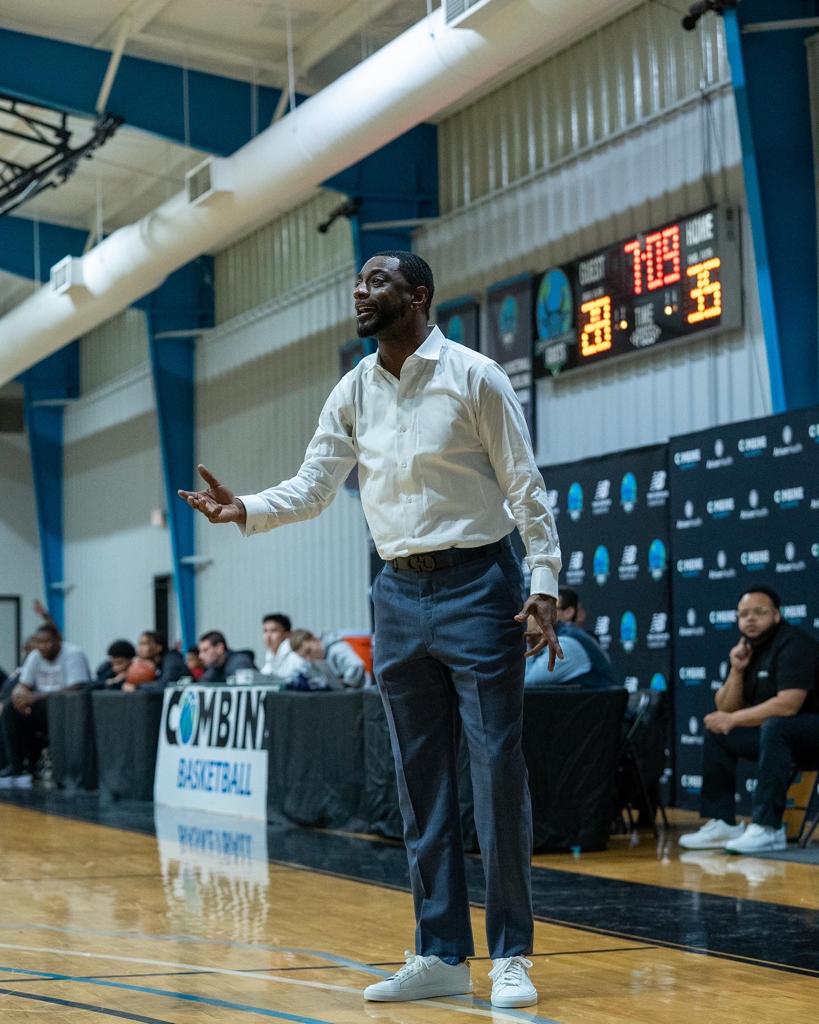 Despite this beginning of "star system" surrounding these young people, the Frenchman believes that they keep their heads on their shoulders. " They are very humble contrary to the typical image of the arrogant high school student. Never late, they don't make stars, not at all into trashtalking. They are workmen. For Thanksgiving, they had several days as a family but they still came back to practice. The temptation for perks remains weak in Lincolnton, a city of just about 10,000 people.
To reframe them, they can count on their coach, Jeff McInnis, the former leader of the Clippers, Blazers or Hornets (Bobcats version at the time) neighbors. " Here is a legend Sasha qualifies. He succeeded in imposing his philosophy. He likes to pass on his NBA experience to the players. He tells them: 'If you don't play well, you're cut' straight away. "A former NBA player" accessible ", just like Trevor Booker who regularly comes on site for bodybuilding or shooting sessions.
Sacha sees himself as a bridge between the 47-year-old coach and these high school students. Often placed in the back line to film, he can see things that others do not see or which would not have been included in the pre-match scouting. " For them, I am in the staff. However, the idea of ​​a career as an assistant coach, for example, is not in Sacha's plans. " Not really my delirium. I am more interested in everything that is attached to the image of a team or a player."
Not yet knowing what his future at "Combine" will be like, he imagines himself eventually being able to manage the networks of a European team, including French clubs like Asvel or Monaco. " My dream would be to be CM in an NBA team. In the meantime, Sacha is focused on winning the state championship for the second year in a row. And of " give everything for these kids to succeed ".