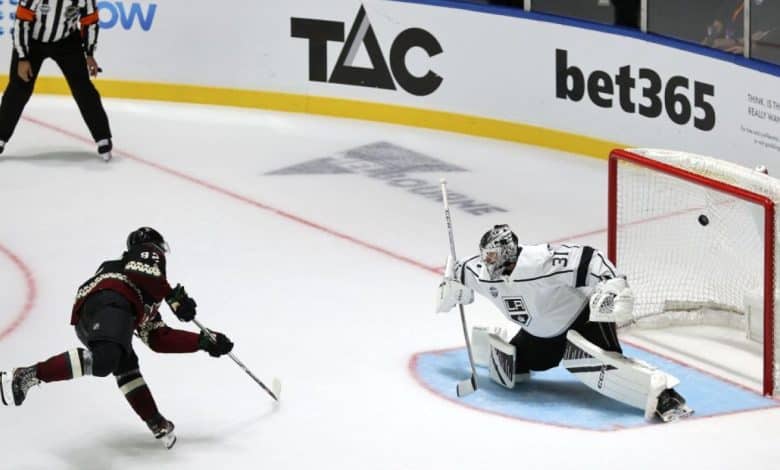 MELBOURNE, Australia – The first National Hockey League game in the southern hemisphere was held Saturday after officials apparently resolved some issues with ice quality at Rod-Laver Arena in Melbourne.
Before the "Universal Series" game between the Los Angeles Kings and the Arizona Coyotes, won by the Coyotes 5 to 3, texts and photos were posted on social media regarding the condition of the surface ice, including puddles, ruts and unevenly painted color lines.
The ice at Rod Laver Arena is not looking great right now. Puddles, ruts, uneven coloring. Ruh roh. pic.twitter.com/ZL2gV4ZYII

— Craig Morgan (@CraigSMorgan)
September 22, 2023
After a scoreless first period, both teams scored seven times in the second period before Arizona won the game with an empty-net goal in the final minute of play.
A second match between the two teams was scheduled for Sunday in the same stadium.
Logan Cooley took advantage of the opportunity to stand out with a superb goal. After a clever maneuver to get rid of a defender, he beat the goalie with a good shot while falling onto the ice.
On Friday, both teams were scheduled to hold a practice open to fans eager to see NHL "on ice" hockey in Australia for the first time. Although the Kings held their training session, the Coyotes would have been forced to cancel theirs.
The NHL was asked for comment.
It's the start of spring in Australia and the temperature at the time of the match in Melbourne on Saturday was 16 Celsius.
Many players from both teams attended an Australian rules football playoff showdown at the Melbourne Cricket Ground on Friday night, with nearly 98,000 spectators in the stands.
The Rod-Laver Arena has a capacity of approximately 15,000 spectators and both games were expected to be sold out.
Every year, in January, this site hosts the Australian Open, the first Grand Slam tournament of the tennis season.