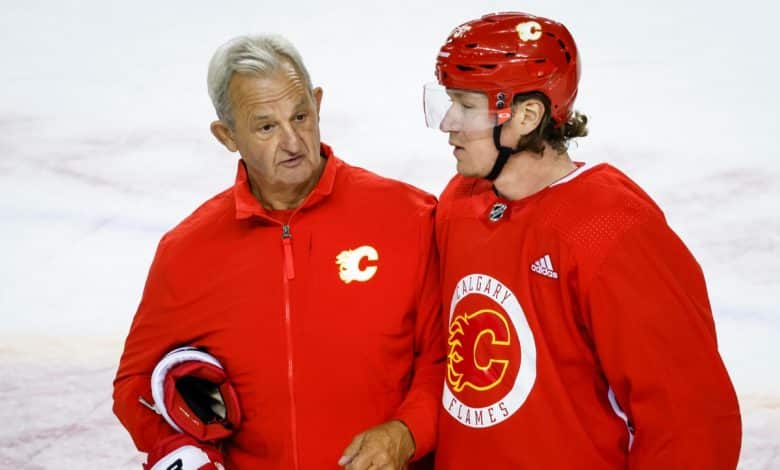 Calgary Flames head coach Darryl Sutter was not shy about criticizing his former star player Matthew Tkachuk.
At a press conference, a journalist asked the Flames driver if Tyler Toffoli could compare to Tkachuk in terms of talent.
"One of them has already won the Stanley Cup and had a long run in the playoffs, the other has not," retorted the veteran coach.
Darryl Sutter just absolutely destroyed Tkachuk in the media and showed no emotion doing it 😂

— Drew Livingstone (@ProducerDrew_) September 23, 2022
Tkachuk was traded to the Florida Panthers this summer for Jonathan Huberdeau and MacKenzie Weegar. The 23-year-old forward no longer wanted to continue his career in Alberta and wanted a fresh start.
As for him, Toffoli lifted the Stanley Cup in 2014 with the Los Angeles Kings, who were then managed by Sutter. The 30-year-old winger also helped the Canadiens reach the Stanley Cup Final in 2021.