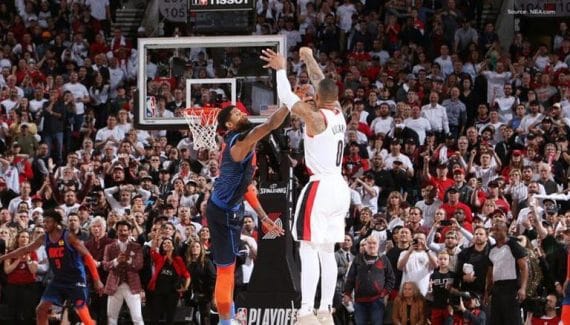 In addition to the composition of the teams for the Rising Stars Challenge, the NBA has revealed the names of the eight participants (divided into four teams of two) of its brand new mini-tournament, entitled "Clutch Challenge". It will be organized just before the final of the Rising Stars Challenge.
To celebrate the 75th anniversary of the league, the principle of this competition will consist in reproducing five iconic actions of Magic Johnson, Charles Barkley, Reggie Miller, Ray Allen and Damian Lillard, all located in five different places on the floor. Each team will have 90 seconds to convert these five legendary shots, regardless of the order, as long as they are successful and a player does not shoot twice in a row.
The team that will be the fastest to complete its passage will leave with the final victory. And, for the occasion, the four teams of two players are the following: Tyrese Haliburton – Desmond Bane, Scottie Barnes – Chris Duarte, Josh Giddey – Evan Mobley and Fanbo Zeng – Michael Foster Jr. for the G-League.