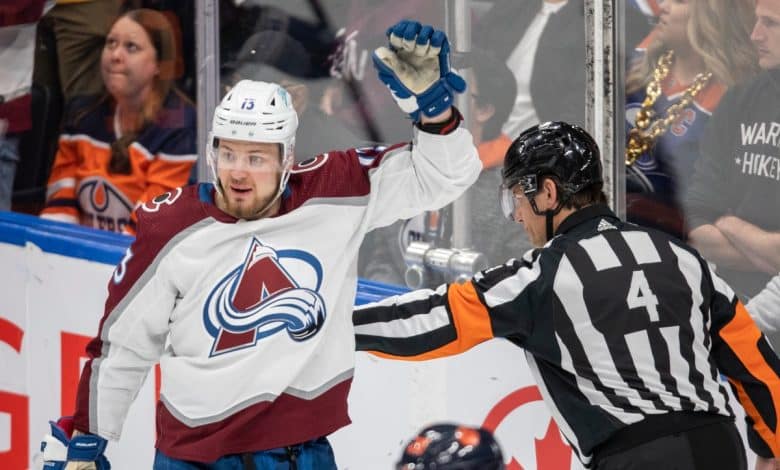 MOSCOW – The doping case opened against Colorado Avalanche forward Valeri Nichushkin has been dropped by the International Ice Hockey Federation (IIHF), the Russian federation said on Tuesday.
The national federation said "the IIHF has informed Nichushkin that all charges against him have been dropped" and that it would not attempt to suspend him. According to the Russian Federation, this development follows additional analyzes carried out in a Swiss laboratory.
The IIHF did not immediately respond to an interview request.
Nichushkin was one of the Avalanche's leaders as they won the Stanley Cup last season. He subsequently signed an 8-year, US$49 million contract to stay in Colorado.
An IIHF sanction, however, does not cast doubt on a player's eligibility for the NHL.
In November 2021, the director of the Russian Hockey Federation, Dmitry Kurbatov, told Russian media that the story came from a sample provided by Nichushkin in 2013. Kurbatov indicated that the World Anti-Doping Agency (WADA) has obtained Nichushkin's sample in 2019, from the now-closed Moscow anti-doping lab. A prohibited substance would have been discovered there during the new analysis carried out on this sample.
In an interview given last July to the Russian daily Sport Express, Nichushkin said his sample, given while he was running the Chelyabinsk Traktor, would have demonstrated suspicious levels of testosterone. He was accused of being linked to the doping cover-up scandal by Russian authorities, allegations he obviously disputed.