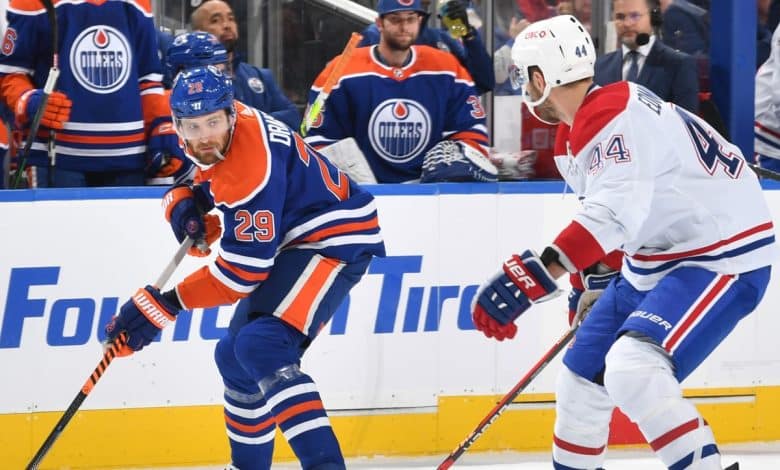 The Canadian committed a sin by taking six consecutive penalties on Saturday night at Rogers Place, and Connor McDavid's gang took the Montreal squad to hell.
McDavid had two goals and two assists, Leon Draisaitl had a goal and three assists and the Edmonton Oilers took advantage of three consecutive power-play goals in the second period to win 5-3 against the Habs.
The Canadians led 1-0 after the first period, but the Oilers notably took advantage of a five-minute penalty to Joel Edmundson to score twice at 5 against 3.
Nick Suzuki had a hard time explaining the Canadian's indiscipline.
"The first half of the second half is one of the weirdest things I've seen. It's very rare to find yourself three times at 3 against 5 in the same period. At least we fought and we managed to tie the game. We dominated 5 against 5," said the captain.
"When you're playing against a team that has one of the best power plays in the league and has two of the best players in the world, it's hard to give two long 5-on-3s and think you'll win," added Mike Matheson.
"We were very dominant at 5 against 5, and even in power play. But for long minutes at 3 against 5… it's really hard, "confirmed head coach Martin St-Louis.
In addition to receiving five minutes of punishment for his charge on Zach Hyman, Joel Edmundson was also expelled from the meeting. Hyman was cut in the face on the footage as he also crashed into the tape.
Montreal therefore found itself forced to play almost 35 minutes with three rookie defenders and two veterans; David Savard and Mike Matheson. The latter also spent nearly 27 minutes on the ice.
"It's never easy when you lose one of your teammates like that. We still had a lot of minutes left in the game again," Matheson pointed out.
"It's more difficult to find yourself with five defenders, but you have to adapt. Everyone has already been there. Presences must be shorter and you have to practice. It was difficult to lose Edmundson," Kaiden Guhle said.
The next part of this trip will take place on Monday in Vancouver. A month ago at the Bell Center, the Habs easily disposed of the Canucks 5-2.