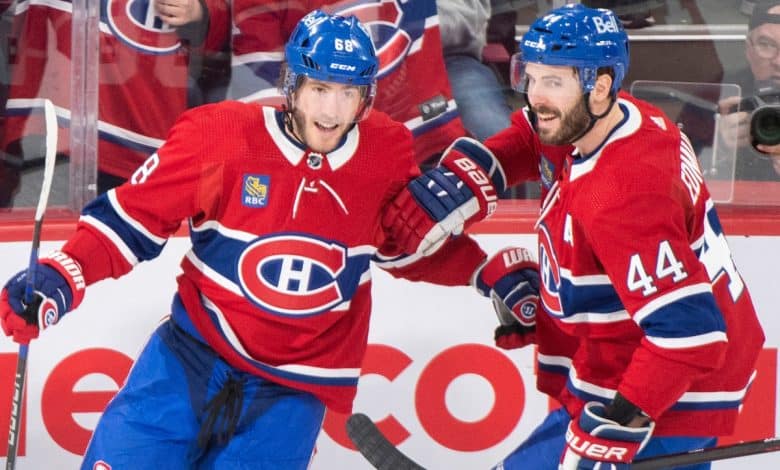 During his mid-season review, Kent Hughes was obviously questioned about the transaction market. But, before tackling this theme, here is the answer of the general manager of the Montreal Canadiens about Cole Caufield who adds arguments in his favor for the signing of his next contract.
"Certainly, we want Cole to stay with us long term and I think Cole wants that too. For contracts, the options may depend, because we want to maintain flexibility. I know that we talk a lot about transparency, but if there is one aspect on which I am not going to say too much, it is the negotiations. It can lead to a lot of speculation and become a distraction for the player and the team," recalled Hughes who, of course, identifies everything as a priority.
Since coming on the scene, Hughes hasn't been afraid to take action to close trades. It is well known that the Canadian still has several contracts that the club would like to get rid of to have the flexibility he was talking about.
"It seems like the names of Joel Edmundson and Josh Anderson always end up coming out in the rumor mill. I spoke with them to tell them that I saw what was being said and that it was not always accurate. I can't control speculation, but if you have any questions, I'm here," Hughes explained.
During another response, Hughes acknowledged that Edmundson and David Savard can become cards up his sleeve given that the organization's young defensemen are developing well.
He also mentioned that his team is well stocked for left-handed defensemen with Edmundson, Michael Matheson, Kaiden Guhle, Jordan Harris and Arber Xhekaj.
"That's one reason why we were able to trade (Alexander) Romanov even though we liked him. Except that we are talking about two players (Edmundson and Savard) who are very important in the locker room and also as instructors to teach young defenders how to play, "said the general manager during a 40-minute press briefing.
As for Sean Monahan, his value with CH has risen again since … he was injured. The team lost its edge without him and Nick Suzuki misses the veteran.
"After five games, we heard everywhere that we were going to trade him. I made him come up to my office to tell him, 'I don't want you to come to Montreal just to get your feet wet. I wish you enjoy your time here, you won't be traded so soon in the season," his boss clarified.
Hughes mentioned to him that, even if he traded him, it was possible that the team would be interested in him this summer.
Dach, Montembeault, Primeau, the injured and a pretending club
Let's end with a few details. Hughes continues to like the idea of ​​Kirby Dach eventually becoming a center player.
As for Samuel Montembeault, he does not want to give up even if a team is looking for depth in front of the net.
"No, we want to keep him, he has a very good streak and he is still young in the NHL. "
As for Cayden Primeau, who hasn't played since his recall, Hughes can't say if he represents the club's goalkeeper of the future.
"He only had one practice in Laval after his injury before the recall. On the confidence side, we would like to give him the chance to play. "
With injuries abounding at the Canadiens, Hughes said officials value the work of the medical team especially as players returned to action only to return to the injured list shortly thereafter.
And for those who dream of seeing the Canadian aspire to the Stanley Cup, Hughes was careful.
"I don't think we can give an answer at the moment. It will take time to fight with clubs like the Lightning or the Avalanche. We will try to do it as quickly as possible without rushing everything, "concluded the DG.