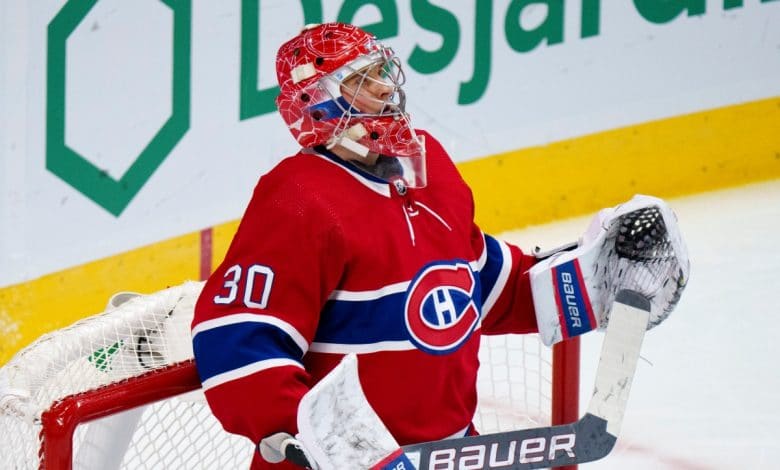 CHICAGO – The Canadiens announced a number of roster changes Thursday morning.
Goaltender Cayden Primeau was urgently recalled from the reserve squad after Jake Allen suffered an injury during Wednesday night's game in Boston.
Allen allowed two goals on seven shots in 17:11 of playing time before leaving the game late in the first period.
Goaltender Michael McNiven was also recalled from the Laval Rocket and then assigned to the reserve squad. He will join the team in Chicago.
Meanwhile, forward Brandon Baddock and defenseman Louie Belpedio have been loaned to the academy and will meet the Rocket in Springfield, Massachusetts.
Defenseman Kale Clague will join the Canadiens in Chicago, having completed the NHL's COVID-19 protocol.
The Canadiens won't hold a formal morning practice for their matchup against the Blackhawks. Only a few players will tread the ice of the United Center.