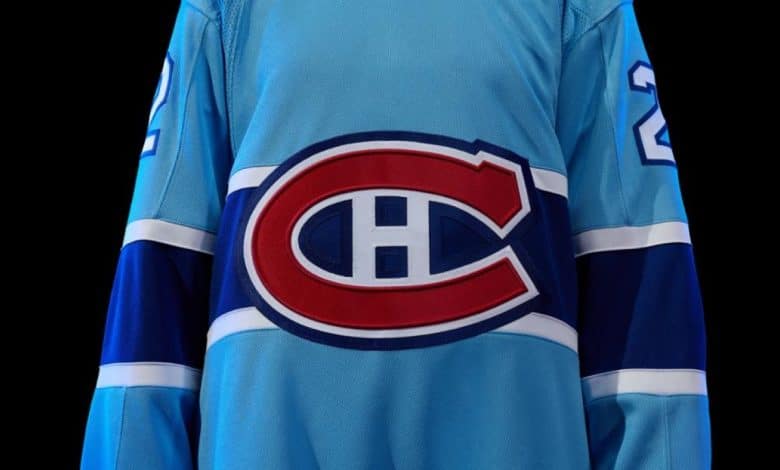 The NHL, in conjunction with Adidas, has unveiled 32 new Reverse Retro jerseys for NHL teams.
Each jersey is inspired by each team's unique history and will be worn during the 2022-23 season.
The Canadiens jersey is inspired by the team's success and the style of its city in the late 1970s. The main color is a powder blue popularized in Montreal by the MLB Expos, who wore it on their uniforms at abroad from their founding in 1969 until 1991.
Since October 2005, a banner of the same color has hung in the rafters of the Bell Center honoring the four Expos members whose numbers were retired by the team prior to its move to Washington in 2004: Rusty Staub, Gary Carter , Andre Dawson and Tim Raines.
The neckline of the new Reverse Retro references 1979, the year the Canadiens won their fourth straight Stanley Cup, their sixth of the decade, and the Club's 22nd overall. It is also the year when Youppi! was introduced as the Expos' mascot, a role he held until the end of the team's reign in Montreal before switching from baseball to hockey in 2005.
The Canadiens will wear these jerseys for the next eight games :
Tuesday, November 15 against the New Jersey Devils
Saturday, December 10 against the Los Angeles Kings
Thursday, December 15 against the Anaheim Ducks
Monday, January 9 against the Seattle Kraken
Thursday, January 19 against the Florida Panthers
Thursday, January 26 against the Detroit Red Wings
Tuesday, January 31 against the Ottawa Senators
Saturday, February 11 against the New York Islanders