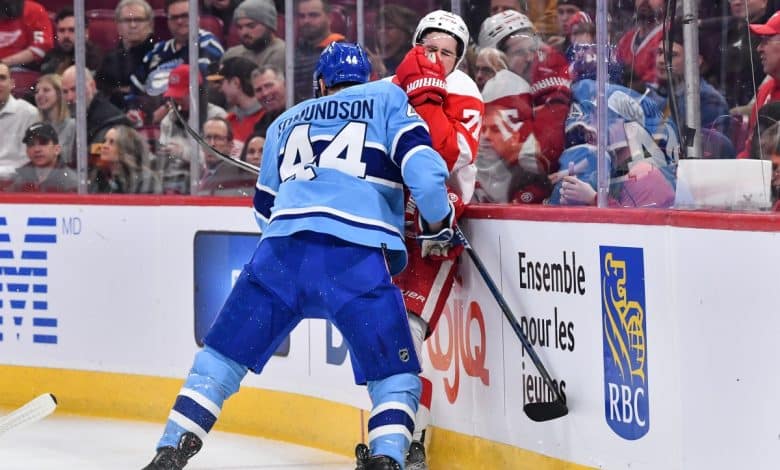 The list of names in the Canadian's infirmary may well have lengthened in the first period against the Red Wings on Thursday.
Joel Edmundson and Christian Dvorak left the game in the first period. In Edmundson's case, he was unable to complete the game, while Dvorak returned to the game afterwards.
Edmundson came out midway through the first period after a sequence where his skate seemed to bite into the rink as he tried to prevent Michael Rasmussen from entering the Habs zone.
The veteran defender tried to skate in the next stoppage, but then retreated to the locker room. The Canadian has confirmed he won't be back in the game due to a lower body issue.
For his part, Dvorak appeared to be hurt when he made contact with Josh Anderson as he tried to block a throw with his knee low to the rink. Dvorak went to chase the pain to the players' bench before returning to the fray where he blocked a slap shot reception from Jordan Oesterle.
The number 28 finished the period on the bench for the team, but he was not back at the start of the second period. The center, however, found his teammates on the bench of the Canadian with just over 13 minutes to play in the middle period.