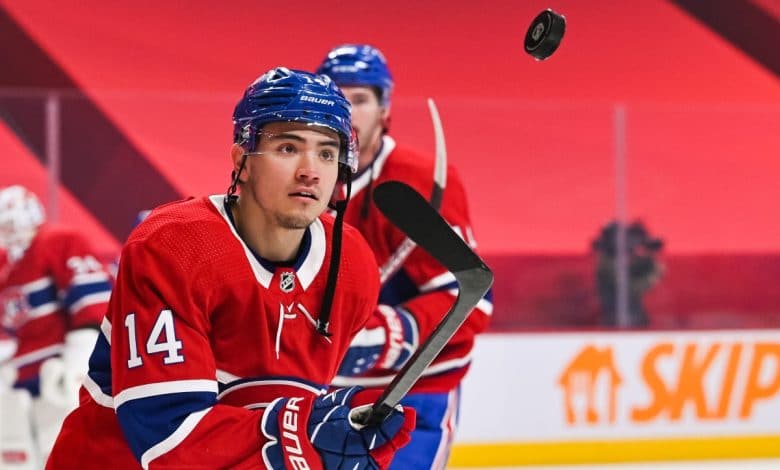 MONTREAL — Montreal Canadiens forward Nick Suzuki will compete in a contest in the fountains of the Bellagio Hotel as part of the skills competition leading up to the NHL All-Star Game, the league announced via press release on Thursday.
Suzuki will face Jonathan Huberdeau, Claude Giroux, Jordan Eberle, Roman Josi, Zach Werenski and Mark Stone. American Jocelyne Lamoureux-Davidson will also participate in this competition.
This will take place in the fountains of the Bellagio hotel. Players will be transported by boat to the playing surface, where they will have to reach five targets as quickly as possible. The event will take place in the form of an eliminatory tournament, until the final. The jets from the fountains, as well as the breeze that sweeps over the legendary 'Strip', should make it difficult for participants.
Suzuki will participate in the All-Star Game for the first time in his career. He has scored nine goals and 18 assists in 44 games so far this season with the Canadiens (8-29-7), last in the NHL. Suzuki is the only Habs representative to be invited to the All-Star Game, which will take place at T-Mobile Arena in Las Vegas on Feb. 5.
In addition, Friday night's skills competition will also include fastest skater, hardest slap shot, most accurate shot, breakaways, most effective goaltender and, a local specialty, "Blackjack", a game where players will have to use their skill, strategy and a bit of luck to reach a score of 21 without exceeding it.
The NHL All-Star Game was canceled last year due to the coronavirus pandemic.
Defender Shea Weber represented the Canadiens in the 2020 All-Star Game in St. Louis. He had also won the competition for the most powerful slapshot, at 106.5 mph.