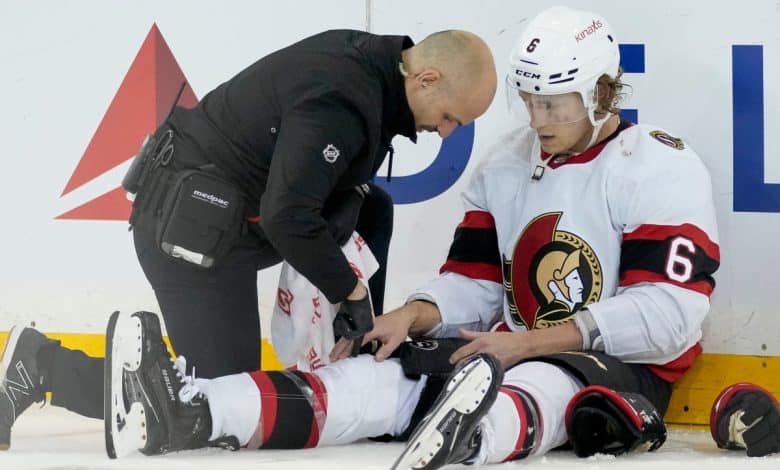 Ottawa Senators general manager Pierre Dorion gave a reassuring update on the possible injury of new acquisition Jakob Chychrun Friday morning in an interview with Martin Lemay and Yanick Lévesque on the TV special. of Let's Talk.
"After the match, he was okay. He is expected to make his home debut with us tomorrow against the Columbus Blue Jackets. "
Chychrun was laid out on the ice midway through the third period Thursday night in his first game for the Senators, who faced the New York Rangers. His right leg suffered a shock after a check served by Filip Chytil.
After a few minutes on the ice, Chychrun is temporarily retired to the locker room with the trainer.
"I said a few words that I can't repeat on television, but everything went well afterwards and he finished the game," Dorion laughed Friday morning.
The defenseman finished the game with 19 minutes and 16 seconds of playing time with a plus-1 differential and the Senators won 5-3.
Chychrun was playing his first game since Feb. 10 with the Arizona Coyotes. He was eventually traded to the Senators on Wednesday.