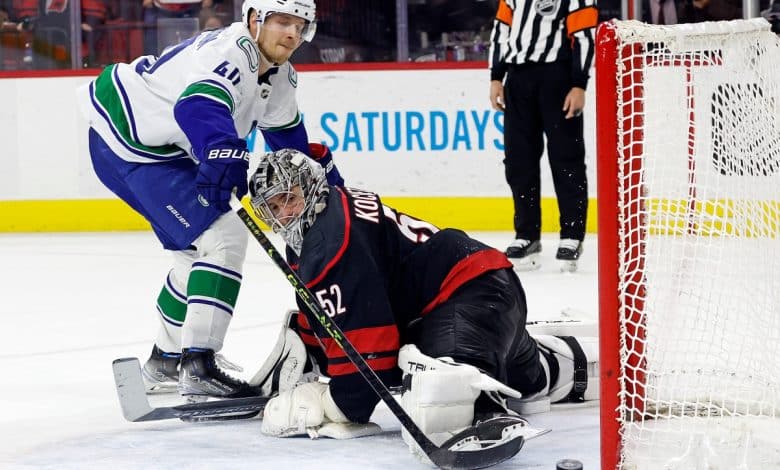 Elias Pettersson ended the shootout with a superb goal to give the Vancouver Canucks a 4-3 win over the Carolina Hurricanes.
The forward came in front of Pyotr Kochetkov and slid the puck to the left of the goalie, completing a magnificent fake.
His teammate Andrei Kuzmenko had also found the back of the net earlier in the session. Andrei Svechnikov was the only one to beat Collin Delia for the Canes.
Both goaltenders finished the game with 29 saves.
The Canes took control of the game with the nets of Paul Stastny and Jordan Martinook in the first period. Goals from Ethan Bear and JT Miller helped the Canucks tie the game.
Sebastian Aho managed to present himself alone in front of Delia whom he thwarted with a good throw with less than three minutes to go. In the final moments, Brock Boeser jumped on a rebound to tie the game. There were only 17 seconds left on the clock.