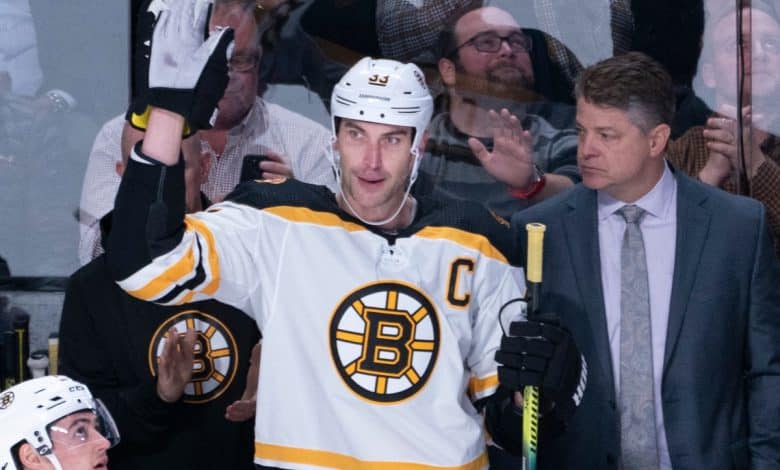 This is the conclusion of a long adventure for Zdeno Chara.
The 45-year-old defenseman signed a one-day contract with the Boston Bruins on Tuesday and ended his NHL career after 24 seasons with the New York Islanders, Ottawa Senators, Bruins and Washington Capitals.
He set the NHL record for most games by a defenseman, 1,652, to edge Chris Chelios when the Islanders suffered a 4-3 shootout loss to the San Jose Sharks on July 25. february. In total, he played 1680 matches.
"It's completely surreal," he said of returning to Boston for the momentous day. He played 14 seasons with the Bruins, winning the Stanley Cup in 2011.
Back for one final bow.

Zdeno Chara will return to @tdgarden this afternoon to sign a one-day contract and withdraw as a member of the #NHLBruins.

Full details ➡️ https://t.co/9uE8aoid2I pic.twitter.com/WWDfJhePhO

—Boston Bruins (@NHLBruins) September 20, 2022
" I have no regrets. I wouldn't change anything at all. We are in a field where we are evaluated on our victories, where we experience ups and downs. But I leave knowing that I gave it my all, all the time."
Chara ended his NHL career by scoring his second goal of the season at 19:16 of the third period in a 6-4 loss to the Tampa Bay Lightning at UBS Arena on April 29. . Supporters chanted "Char-a!" Char-a! and the Lightning players stayed on the ice after the game to shake his hand and the Islanders even lined up for handshakes.
"It was completely unexpected and it was an incredible feeling to have this fan support," Chara said. I can't really describe it. I had chills. It was a special moment and I will treasure it for the rest of my life."
Known as "Big Z," the six-foot-nine, 250-pound defenseman was selected by the Islanders in the third round (56th overall) of the 1996 NHL Draft and played four seasons with them until he was traded to the Senators on June 23, 2001. He signed a five-year contract with the Bruins on July 1, 2006, and was named captain at the start of the season.
Three years later, Chara won the Norris Trophy as the NHL's top defenseman after scoring a career-high 50 points, including 19 goals. He helped the Bruins win the Stanley Cup for the first time since 1972 after leading the NHL in the season differential column (9plus-33) and in the playoffs (plus-16) in 2011.
Chara has helped the Bruins reach the playoffs in 11 of his 14 seasons with them. He is sixth in team history in games played (1,023) and third in points by a defenseman (481) behind Hall of Famers Raymond Bourque (1,506) and Bobby Orr (888). .
He left the Bruins to sign a one-year contract with the Capitals on December 30, 2020, and returned to the Islanders on a one-year contract on September 18, 2021. He was the active player on older competing in the five most important professional sports leagues in North America (NHL, NFL, NBA, MLB, MLS).
Chara will definitely be considered for the Hockey Hall of Fame, not just for his NHL career, but also for his impact on Slovak hockey.
"He's a great player and I wish him a good retirement after all he has done to represent Slovak hockey here," said Montreal Canadiens forward Juraj Slafkovsky, the first overall pick in the last draft.
"For the past 25 years, young people (Slovaks) have watched it on TV. It was good to have a guy from Slovakia. I often watched his highlights when I was younger, it's bad luck that he's retiring now!"
"Before the Hlinka-Gretzky tournament last year, he came to talk to us in the locker room. It was great. We've been texting ever since."
A 108.8 mph shot for Chara!