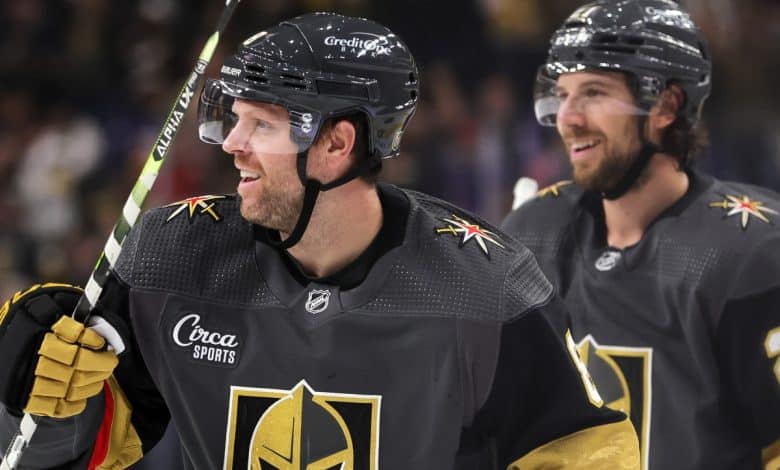 Vegas Golden Knights winger Phil Kessel played his 989th straight NHL game Monday night.
Starting the game against the Toronto Maple Leafs, Kessel tied Keith Yandle for the league's "Iron Man" mark.
Kessel, playing his first season in Vegas, then set up Nicolas Roy's first goal of the season as the Knights defeated the Leafs 3-1.
The 35-year-old American thought he had underlined his new mark by scoring his 400th goal in the Bettman circuit, but the replay indicated an offside had occurred previously.
Chandler Stephenson and Michael Amadio, a former member of the Toronto organization, also hit the mark for Vegas.
New Toronto goaltender Ilya Samsonov allowed three goals in a game for the first time in five starts this season.
For his part, Logan Thompson faltered once, ahead of William Nylander at the end of the second period. The latter completed a sequence initiated in the neutral zone by Nick Robertson and John Tavares.
This same Tavares was forced out of the game in the final third, after he was hit head-on on the outside of the knee by a slap shot from teammate Rasmus Sandin.
The Leafs captain appeared to be in pain, and required the help of team therapists to retreat to the locker room. However, he returned to the game after chasing the pain.
Against his former club
Kessel joined Yandle in facing the team he spent six seasons with, from 2009 to 2015. Kessel's current streak began with Toronto against the Tampa Bay Lightning on November 3, 2009.
Doug Jarvis' record of 964 games stood from 1987 until January, when Yandle broke the record. Yandle, who retired earlier this month, saw his record end later last season with 989 games in total.
Jarvis has never missed a game in his career, unlike Yandle – who has appeared in a total of 1,109 games – and Kessel, who will play his 1,211th career game on Monday night.
Tavares injured by a powerful shot
Kessel admitted to NHL.com that he played despite several discomforts during this sequence, which also allowed him to win two Stanley Cups while he was with the Pittsburgh Penguins in 2016 and 2017.
"There were a lot of them," Kessel said of the minor injuries. "But I always thought, 'Damn it. I'm going to go out there and play, because I like to play.' I'd rather play than sit in the stands."
"Yeah, there's some luck involved," added Golden Knights coach Bruce Cassidy. "At the same time, what he is about to do is to his credit. "
If Kessel snatches the record late on Tuesday against the San Jose Sharks, he could keep it for at least several years.
Among active players, Carolina Hurricanes defenseman Brent Burns has the second-longest streak played at 684.
Columbus Blue Jackets forward Johnny Gaudreau is next on the list with a 301-game streak, nearly five full seasons behind Kessel.