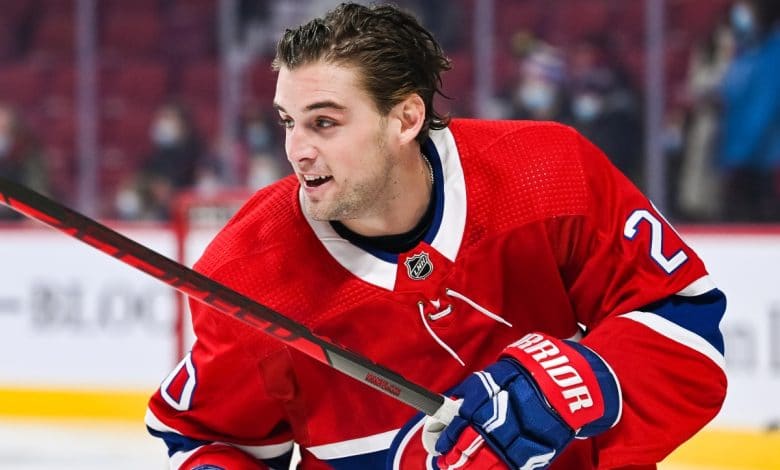 Pre-match CH v. Bruins
Chris Wideman took to an outdoor Montreal rink for his first practice after his isolation from testing positive for COVID-19 ended.
After a few minutes, a youngster came up to him and asked him which team he was playing for.
"We had a good laugh," said the Canadiens defenseman. It's so much fun passing with the youngsters and helping them with their shot. I think I spent an hour or an hour and a half the first day, alone or with neighborhood children.
"It's special to spend time in the community and interact with people who are real fans and watch the games on TV," he added.
Wideman fell back on the outdoor rinks since the Canadian's training complex was closed, like the municipal arenas.
He was not the only one to tread the rinks of the metropolis while the team was on forced leave due to an outbreak of COVID-19 and the postponement of home games – since the meetings would have been played behind closed doors. closed.
"I know (Jonathan) Drouin and (Josh) Anderson have been outside a lot. There is also Cole (Caufield) and Nick (Suzuki). Several players did that, mentioned head coach Dominique Ducharme before the Habs took the collar again by facing the Boston Bruins on Wednesday night. It shows that deep down, they are still playing a game and that our players are passionate.
"There's a reason they became NHL players. When the opportunity to be on the ice is taken away from them, they look for other ways to do it. They go back to the base of the game and find outdoor rinks to touch the ice, "he continued.
Wideman is from St. Louis and said he never had the opportunity to play on an outdoor rink as a child.
"Here, driving through the city, you can see the skating rinks in the parks. It's good that the city maintains them. Young people are lucky," Wideman noted.
Drouin was a regular at outdoor rinks in his youth. That didn't make the experience of going back there in times of a pandemic any less special, however.
"I came home from school, I took granola bars and I skated until 11 o'clock in the evening," said the native of Sainte-Agathe-des-Monts earlier this week.
"It was good to be able to go out and play hockey without thinking too much, to pass with the guys," he added. It reminded me of childhood memories. It reminded me of when I would take my skates and stick and go play with friends. It was nice to do that again."