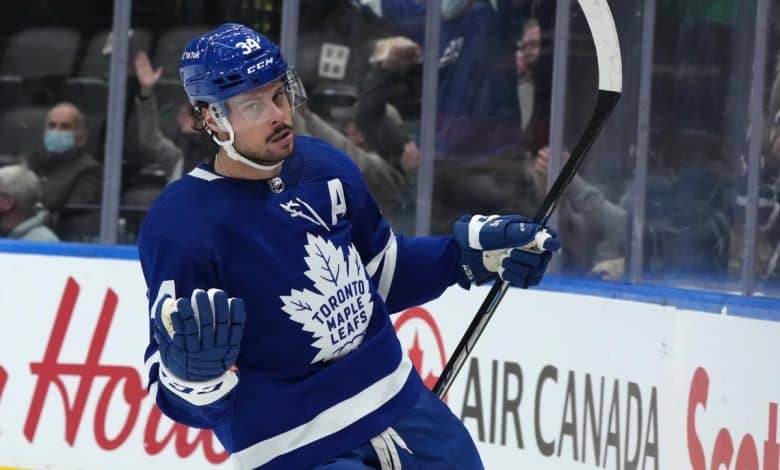 Auston Matthews cracked a smile when the subject of his upcoming contract came up.
"I appreciate the question, but I'm not going to entertain you with that question all year. I understand why you are talking about it, but at the same time there is nothing that can be done," said Matthews, still under contract until the end of the 2023-2024 season.
When his five-year, $58.195 million contract expires in July 2024, Matthews will become an unrestricted free agent, unless of course he signs a contract extension by then.
"I think I made it clear that I loved my time here. I really like playing in the city of Toronto. I call it my home now…I grew up comfortably in my own skin here. It's not always easy to do, but I believe it's a special place to play."
Since the Leafs signed Matthews to a five-year contract in 2019, the team has been working toward the next deal Matthews will be offered.
"Looking at the contract structure, we have a lot of space that will open up under the salary cap near this time, with the contracts of Matthews, Mitch Marner, William Nylander and John Tavares coming to an end. , explained general manager Kyle Dubas. It's up to us to build an environment that makes the best players want to stay here because they know they will be pushed to reach their full potential."
The Maple Leafs haven't advanced to the second round of the playoffs since drafting Matthews in 2016, but the relationship between the organization and the star player remains strong.
Since the Leafs made him the first pick of the 2016 draft, he has reached the 40-goal mark four times and has 259 goals and 457 points in 407 games. Last season he became the first player since Steven Stamkos in 2011-12 to reach 60 goals. Matthews finished the season with 61 goals.