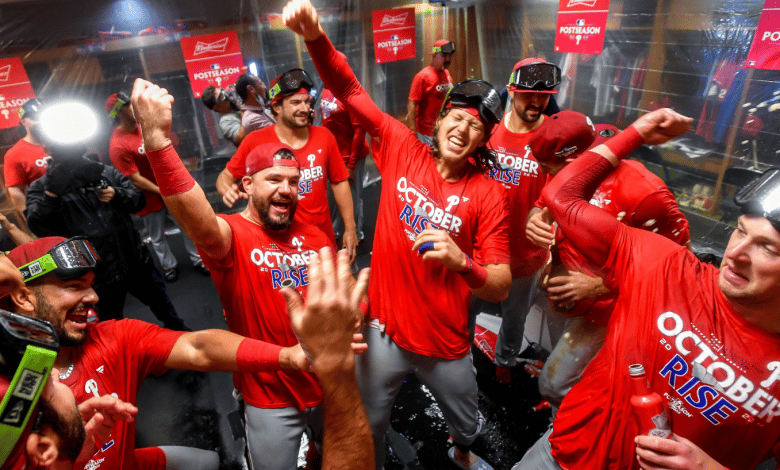 Last year, until the last day of the season, there were races about who was going to participate or not in the post-season playoffs.
But this year, we learned late last night that the Philadelphia Phillies were the 12th and last team to qualify.
The Phillies therefore end an 11-year drought (2011) without making the playoffs. It was less worse than the Mariners (2001), but still.
The Angels and Tigers (2014) now have the longest active streak without making the playoffs in major league baseball.
Phillies Canadian manager Rob Thomson joins another interim manager (John Schneider, Toronto) in the playoffs.
Here is the state of the ranking at the moment in the National. That doesn't include the Brewers, who are the architects of their own misfortune due to decisions made at the trade deadline.
The Dodgers and Cardinals are guaranteed to finish first as well as third, but there are two races left to watch: top of the East and second best runner-up.
To see the Mets finish ahead of the Braves, Buck Showalter's men would have to win their last three games and the Braves lose their last two.
And as for the race between the Padres and the Phillies, it's simple: San Diego will have to finish with more wins than the Phillies, who have the tiebreaker advantage.
Right now the Padres are one game up and have two games left for each team.
Note that the two teams (Phillies and Padres) are not guaranteed to play playoff games at home. For that, it will be necessary to go in series of division.
Note also that the club that wins the series against the Cardinals will face the team that will finish at the top of the East. The Dodgers will patiently wait for the winner of the other series.

Evan Longoria wants to return in 2023.