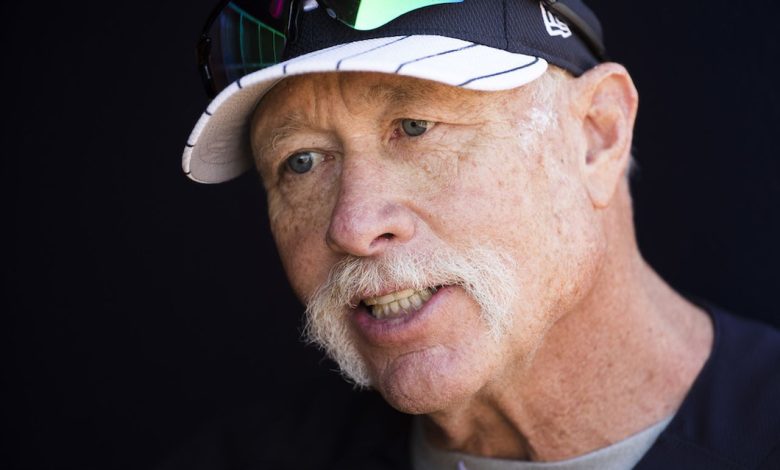 During his playing career, Rich Gossage was one of the most dominant pitchers of his time. The one who is one of the best closers in history had his best moments in the Bronx at the turn of the 1980s, when he regularly earned Cy Young Trophy votes.
Gold, Goose Gossage has never had his tongue in his pocket, and since his retirement, let's say he is even less shy to offer the bottom of his thought.
And, these days, he's in good shape, sir.
In a chat with Bob Nightengale, Gossage tackled pretty much everything in the world of MLB, but particularly Rob Manfred, the Yankees and modern MLB.
As for Manfred, Gossage believes the MLB commissioner is ruining the sport, especially given the current work stoppage. In fact, he claims he would punch him in the face if he saw him again.
Not happy, sir.
He also blamed Manfred and the sport in general for bringing David Ortiz into the Hall of Fame. He judges that the stories of consumption of doping products by Big Grandpa send a very bad message to the players and that it smears the sport.
I can't even imagine what his reaction would have been if Barry Bonds and Roger Clemens had been inducted. Two guys he never wants to see admitted to the Temple, by the way.
Goosewho is now 70, also hates the new Yankee Stadium (which is just a "corporate place" and lacks the soul of its predecessor), the special defense and the potential arrival of referees -robots, he who defends the current referees.
To give you an idea, he even hates having the strike zone shown on television during matches. He explains himself by saying that "if I ever want a video game, I will go to the arcade". He adds that he is not even able to watch a match anymore because the changes break his heart.
And as for the Yankees, he hates their shift to advanced stats. He thinks that Hal Steinbrenner (the owner) has to sell the team and he would like to put Brian Cashman headfirst in a trash can with only his legs sticking out.
In short, Gossage had a lot to say, and we feel he is rather disillusioned with the sport at the moment. It pushes the note, but on the bottom, it brings some interesting elements, right?