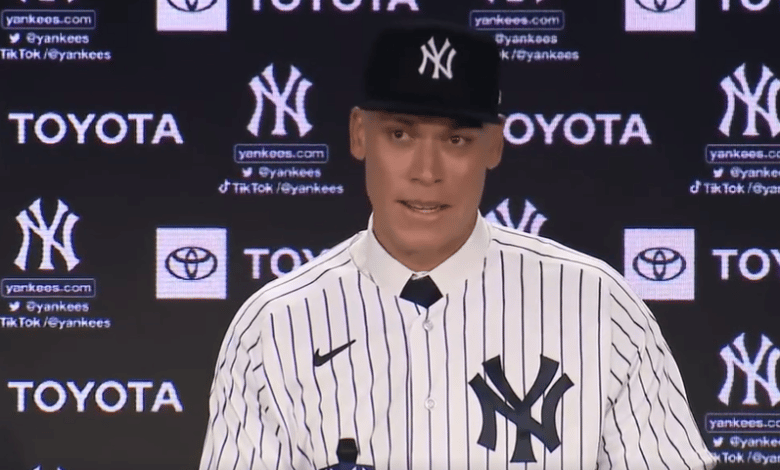 In the Yankees locker room, everyone follows the ascendancy of Aaron Judge. The outfielder was drafted by the Yankees and developed by the club.
We suspected that he had the presence to be the captain of the club and to succeed Derek Jeter. But all that was missing was the long-term contract.
By putting ink on paper, we suspected that this was going to happen.
And now this morning, on the sidelines of the press conference to talk about his new contract, he was named captain by the club owner.
We suspected it was going to happen, but seeing that Derek Jeter was present at the press conference, there was no possible doubt.
It took a lot for us to stop talking about Carlos Correa a bit in New York.
Judge, who says he wants to bring "several championships" to New York, obviously said he was very honored by the gesture. To be captain of the Yankees is a great honor.
The final two were Blue Jays bench coach Don Mattingly and Derek Jeter. It doesn't happen every day, let's say. In fact, he's only the Yankees' 16th captain.
Judge says he spoke with other teams to assess his options, but he clearly kept in mind that he wanted to be in New York.
And now he has the tools to become a franchise immortal and break many franchise records.