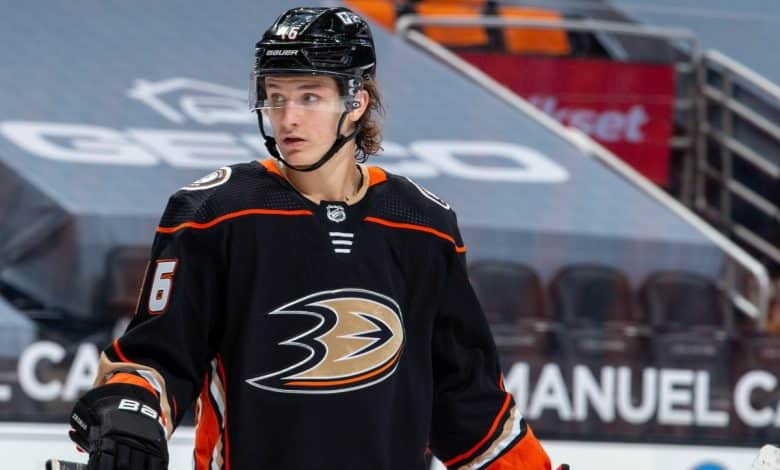 The Ducks will have a lot on their plate at the end of the 2022-23 season, when six of their players will become restricted free agents. Among them, young star Trevor Zegras as well as his teammates Troy Terry and Jamie Drysdale will all have to sign new contracts.
However, they will have to wait until the end of the campaign before knowing their next salary and the duration of their next contract.
"We will wait until the end of the season. This way, it won't be a distraction for our players. This will allow the players to focus on an entire season of hockey and then, at the appropriate time, we can talk to the agents and do the work that we need to do," explained general manager Pat Verbeek.
While Zegras and Drysdale are currently in the final year of their entry-level NHL contracts, Terry is in the final season of a three-year, $4.35 million contract signed in 2020.
Thanks to his tally of 23 goals and 61 points in 75 games in his first full season in the Bettman circuit, the name of Zegras was nominated for the Calder Trophy, won by defender Moritz Seider.
For his part, Drysdale completed his first full season with the Ducks with a total of four goals and 32 points in 81 games.
"We hope they take their game to another level. We are going to need them to take the next steps. The hardest part of attacking the second season in the NHL is that the other teams start to know you. It's not easier, it's harder and they understand that," Verbeek commented of Zegras and Drysdale.
As for Terry, the 25-year-old forward exploded offensively in his fourth pro season. Terry hit the target 37 times and had 67 points in 75 games.
In addition to Zegras, Terry and Drysdale, the Ducks will have to negotiate with Quebecer Maxime Comtois as well as defenders Josh Mahura and Simon Benoit, another Quebecer.