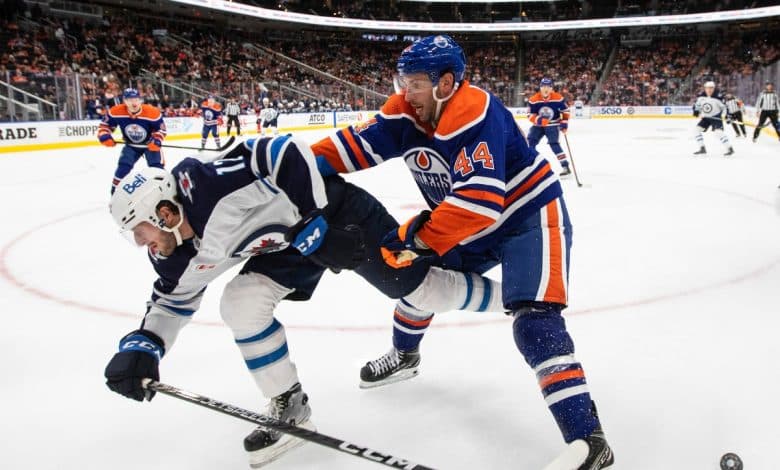 According to the website capfriendly.com, 42 players are on professional tryouts at an NHL club camp. The group includes Jason Demers, a former member of the Victoriaville Tigres.
Ten of these players are at a camp for a Canadian team, including Quebecer Demers, with the Oilers (along with Jake Virtanen).
The others are Danny DeKeyser (Canucks), Sonny Milano, Cody Eakin and Michael Stone (Flames), Zach Aston-Reese and Dylan Ferguson (Leafs), as well as Derick Brassard and Michael Dal Colle (Senators).
Of the 30 players in this situation last fall, 10 signed with a National League club. Demers played in 699 regular season NHL games, but was out of the league in 2021-22.
The Dorval defender appeared in five KHL matches and played for Canada at the Olympic Games.
"It's new for me," said Demers, 34. You don't think it's gonna come to this, but I'm grateful for the opportunity. I remain hopeful, he adds. You always want to be given a chance. A lot of players don't get that opportunity. "
Sonny Milano had 14 goals and 34 points with Anaheim last season, but the winger still saw Anaheim release him.
"I was hoping for an offer from another organization," said the 26-year-old athlete. But the situation is as it is. "
Drafted 14th in 2014 by Columbus, Milano believes he has a chance to break into the top nine of Flames forwards.
"I stay positive and I try to get the most out of it," he summed up.
During a trial, the player can show what he can do to different personnel in charge. Decision makers can make an assessment without expectations.
"The window of time in which such a player can wow is short," Oilers general manager Ken Holland said.
"The goal is to impress as many people as possible," said DeKeyser, who spent a decade with the Red Wings.
Players know that they are often invited for a specific reason.
"I don't have to walk across the ice with the puck and score every game," Aston-Reese said. "They want me to play hard and bring depth."
Maple Leafs head coach Sheldon Keefe says the types of players getting a try should be given a real chance.
Especially since the decision to keep a player or not is often taken at the last minute – and the lucky ones must quickly adapt to a new system.
"You have to treat them well," Keefe said. Everyone at camp is ready to contribute. I want to put guys in a position where they can be successful. "