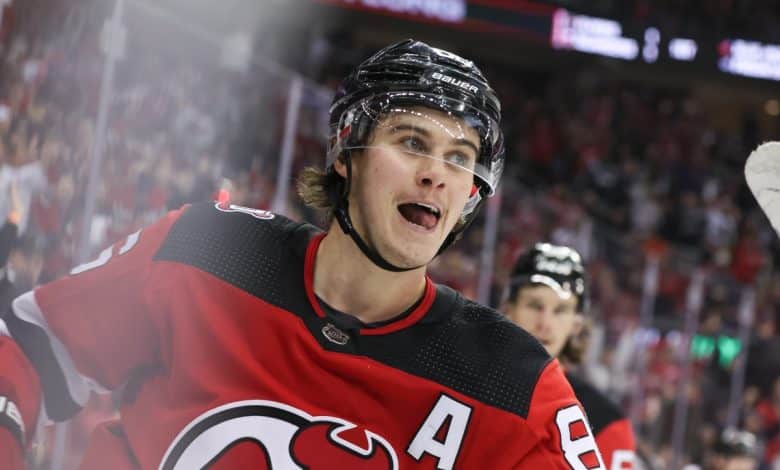 FORT LAUDERDALE, Fla. – Devils players often marvel at some of the things Jack Hughes can do on the ice.
"Every game, at least a few times, I'm like, 'This guy is amazing,'" forward Michael McLeod said. He is amazing in every game. "
They say the same thing in Dallas about Jason Robertson.
Fans are used to seeing veterans like Sidney Crosby, Alexander Ovechkin and Connor McDavid at the All-Star Game. However, during this weekend's festivities in South Florida, a new generation will also have their place in the sun.
Hughes is an all-star for the second consecutive season, Robertson for the first time. Their emergence could change the general classification – and that of the scorers – for several years.
"Once you've established yourself as an NHL player, the next step is figuring out how to win," said Hall of Famer, two-time MVP and six-time Cup champion Mark Messier. Stanley.
"It's fascinating to watch the process of not only becoming a 'superstar', but also trying to figure out how to win in the National League. "
The Devils are on track to reach the playoffs for the first time since 2018 thanks in large part to Hughes, tied for fourth in league scoring.
Mike Rupp, who won the Cup with New Jersey in 2003, expected a thunderous production from Hughes, but not for him to be so opportunistic so quickly.
"He scores in the big moments," Rupp, an NHL Network analyst who will see Hughes up close this weekend, told Sunrise. Him and Tage (Thompson, of the Sabres), they can sometimes transport their teams. They are very talented and they seem to have nerves of steel. "
The Sabers have by far the longest drought in the league when it comes to making the playoffs, with 11 seasons without it.
If they change the game, Thompson's game will be a big reason. The 25-year-old American signed a seven-year, $51m contract last summer. However, an upper body injury will prevent him from participating in the All-Star Game. He was replaced on Thursday by his teammate Rasmus Dahlin.
Renowned former defender PK Subban was able to measure Thompson's progress by playing against him often for five years before retiring.
The former CH sees Thompson as similar to Hughes, but in bigger format.
"What will differentiate him from many players is his speed of execution given his size," said Subban, also an analyst with ESPN. With his handling of the puck and his qualities as a skater, he has what it takes to dominate for a long time. "
Robertson also got a lucrative extension before the start of the season.
The 23-year-old Californian hopes to be a role model for players with Asian roots, as his mother was born in the Philippines. Endowed with a certain magnetism, he could soon be one of the faces of the league.
After a season of 41 goals, Robertson excels again this season with 66 points in 51 games, including 33 goals.
"You sort of get used to it. You almost have to remember how special he is, Stars head coach Peter DeBoer said. It's incredible. He makes it look easy. "