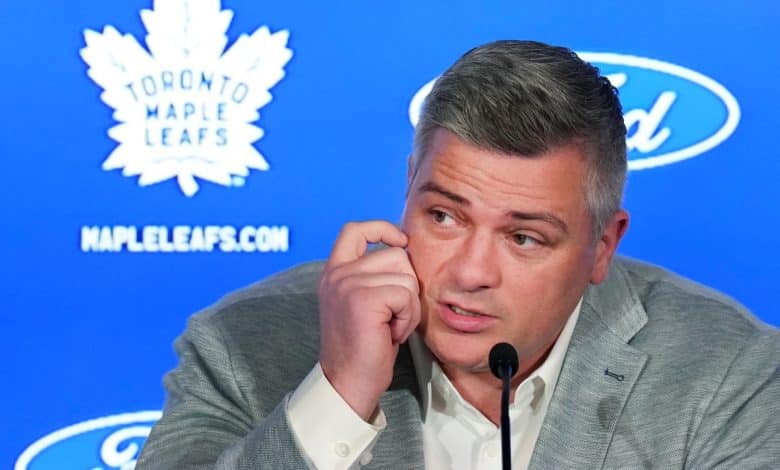 After Monday's 4-2 loss, Sheldon Keefe was quick to explain how his talented group fell short against the rebuilding Arizona Coyotes.
"The difference between us and Arizona is that we have elite players," the coach said bluntly. Our elite players didn't play like elite players. They couldn't tell the difference. "
After a day off Tuesday, Keefe spoke to his top players on Wednesday.
"He explained what he meant and how it came out and I'll leave it at that," winger Mitch Marner said. We have discussions behind closed doors for a reason and we have discussions without you for a reason. We had this discussion today. We understand. We are grown men. "
"I used some of the wrong words to try to describe what I was trying to describe," Keefe said, "the difference in the game was fair, we weren't able to produce, whether it's powerplay or 5v5. But in no way did I mean anything else. "
Auston Matthews cracked a smile when asked about the coach's initial criticism.
"It's my seventh year here now and I kind of understand how it works," the 25-year-old center said.
"I don't think anyone was hurt by the comments or anything like that," Marner added.
Keefe was asked if players are so touchy these days that he now has to choose his words carefully.
"I don't think we're there yet," he replied. I think we always have to be aware of the words we use and how we communicate. Sometimes emotions can take over in this sport. We want to communicate well. This is an important element as a leader. "