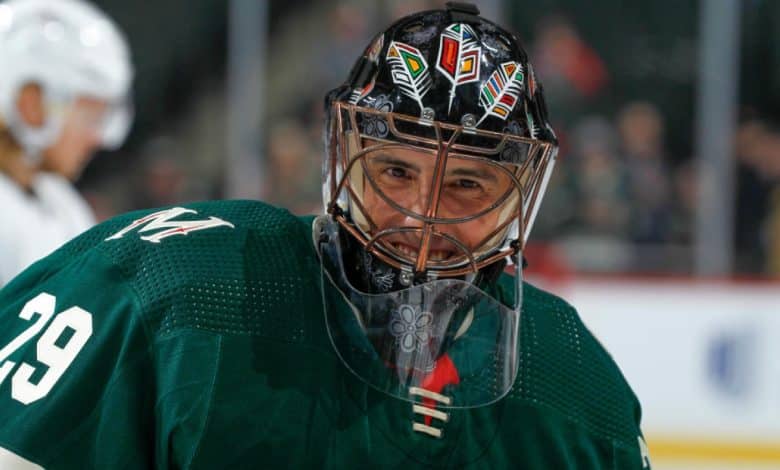 At 37, goalkeeper Marc-André Fleury is preparing, with his legendary enthusiasm, to begin his 19e NHL campaign, all in hopes of adding a 4e Stanley Cup to his collection.
To discuss the meaning of this new season, the friendly Sorelois offered a generous interview to the hosts ofWe talk, Thursday noon.
Author of 520 victories, Fleury is only 32 successes away from overtaking Patrick Roy in 2e rank in history.
He will have the chance to achieve this feat with the Minnesota Wild, since he will be back with the team that traded for his services at the last trade deadline.
"I don't always go to my stats to see where I stand or something like that, but I consider myself lucky to be doing what I love, and to have been able to do it for so long. To have the chance to catch up with Patrick is an honor. For me, he was an idol, and Martin (Brodeur) was too, "he assured.
"Just having 500 wins, I never thought I was going to play 19 or 20 seasons in the NHL and get there. (…) In addition, we had a game in Montreal last year, and it had to happen there, in front of family and friends, "added the one who totals 939 games in the best league in the world.
Despite his great longevity, Fleury shows his usual modesty when it is pointed out to him that he seemed to find the Fountain of Youth.
"For real, the hips, the back, everything becomes more rough! Sometimes the mornings are harder than they were, and so are the practices. I take less ice cream than before, and I have people helping me. the staff the team and the outsiders who help me stay flexible and fit."
During this interview with Martin Lemay and Yannick Lévesque, Fleury also recalled his first camp on the Betman circuit, in the fall of 2003 with the Pittsburgh Penguins.