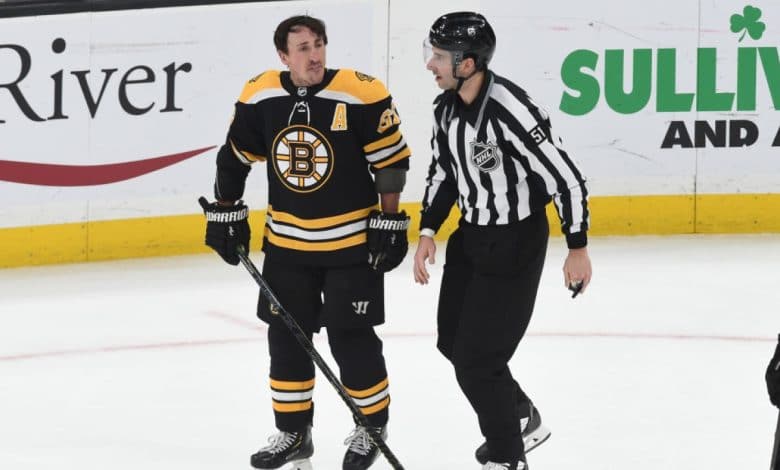 Boston Bruins star forward Brad Marchand has been granted an in-person hearing for his actions during Tuesday night's 4-2 loss to the Pittsburgh Penguins. An in-person hearing thus opens the door to a suspension of more than five games.
With 25 seconds left in the game, Marchand received a game misconduct after punching Penguins goaltender Tristan Jarry after he made a save and ramming him in the mask with his stick. . He also received a minor roughing penalty.
Marchand had been suspended three games in November for stomping on Vancouver Canucks defenseman Oliver Ekman-Larsson.
"Brad lacked discipline," Bruins head coach Bruce Cassidy said after the game. Brad is one of the leaders on our team and he has to deal with his emotions."