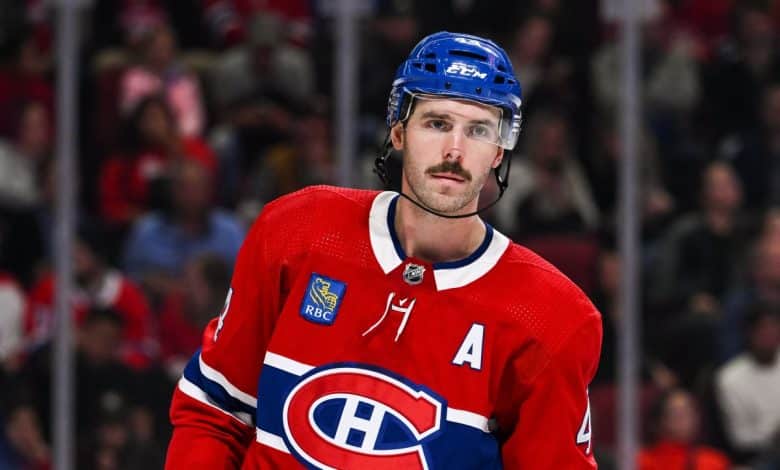 The Montreal Canadiens traded veteran defenseman Joel Edmundson to the Washington Capitals on Saturday noon. The Canadiens will retain 50% of Edmundson's salary.
In return Montreal gets its hands on a third-round pick and a seventh-round pick in 2024.
In 2023-2024, Edmundson will serve the last season of a four-year contract which pays him $3.5 million annually. Before the transaction, Edmundson was part of a group of eight defenders at CH with a contract for the next campaign.
"Joel did not ask for a trade, mentioned Kent Hughes. He loves Montreal. He's mentioned in the past that it stresses him out thinking about the possibility of being traded. When I met him last year, I told him he didn't need to be worried, but I told him he would probably be traded before his contract ended. "
The Canadiens general manager also indicated that Edmundson's minutes would likely be shared among the team's young defensemen.
"That's the plan," he said simply.
Since the Canadiens' Stanley Cup Final in 2021, Edmundson has not been spared injury. Limited to 24 games in 2021-2022, Edmundson also missed 21 games last season.
Last season, Edmundson had two goals and 13 points in 61 games. This is the end of a three-year journey with the Canadiens for Edmundson, who joined the team before the 2020-2021 season.
"Joel had a big presence in our locker room," Hughes said. He had a leadership role. I told him that I hoped he left a part of him in our locker room, that young people learned lessons from him. "
After this trade, Kent Hughes and the Canadiens now have a little more room under the salary cap.
During his 477-game career on the Bettman League, Edmundson also played for the St. Louis Blues and Carolina Hurricanes. Author of 104 points in his career, Edmundson was a 2nd round pick of the Blues in 2011.