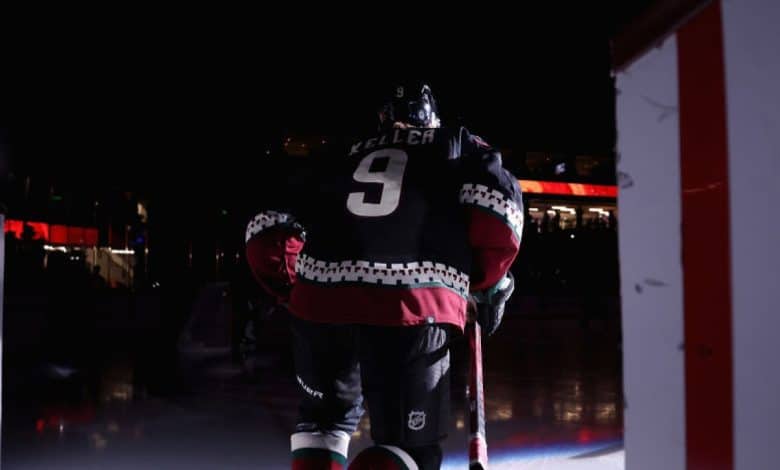 The Arizona Coyotes saw Tempe residents reject the proposal for a new amphitheater in a referendum held Tuesday in Tempe.
The plan, proposed by Tempe Entertainment District, was worth $2.3 billion.
Coyotes president & CEO Xavier A. Gutierrez is speaking now: "We are very disappointed that Tempe voters did not approve proposals 301, 302 & 303. As Tempe Mayor Corey Woods, this was the best arena deal in the history of Arizona."

—Craig Morgan (@CraigSMorgan)
May 17, 2023
"We are really disappointed to see that the citizens of Tempe refused these proposals," said Coyotes president and CEO Xavier A. Gutierrez. As Mayor Corey Woods said, it was the best plan for a new amphitheater in Arizona state history. "
Visibly disappointed, Gutierrez left the session without answering questions from the journalists present.
Moments after the results of the vote, NHL commissioner Gary Bettman expressed his disappointment in a statement.
Statement from NHL Commissioner Gary Bettman regarding the results of the arena vote in Tempe, Arizona. pic.twitter.com/MVL3AUWP7R

— NHL Public Relations (@PR_NHL)
May 17, 2023
"The National Hockey League is terribly disappointed with the outcome of the referendum in Tempe. We will analyze and explore possible options for the Coyotes over the next few weeks. "
The Coyotes franchise shared an amphitheater with the NBA Suns in downtown Phoenix after moving from Winnipeg in 1996.
The Coyotes then moved to Glendale's Gila River Arena in 2003. They had been playing there on an annual lease since 2015, when the City of Glendale voted to terminate a $225 million lease for a term 15 years old.
Things got tough for the Coyotes last year. The city of Glendale then announced the non-renewal of this annual lease, leaving the Coyotes without a home for the 2022-23 season.
Pending the construction of a new arena, the Coyotes have decided to temporarily share the Arizona State University ice rink, which can accommodate just under 5,000 fans.
😔

— Clayton Keller (@ClaytonKeller37)
May 17, 2023