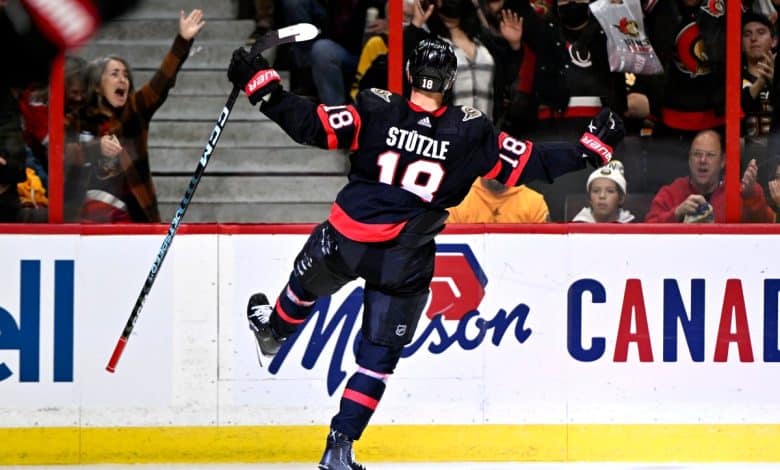 After two losses to start the season, the Ottawa Senators wanted to make amends at their home opener on Tuesday, and they didn't miss the opportunity.
Tim Stützle, Brady Tkachuk and Drake Batherson each scored a goal and added two assists for a 7-5 win over the Boston Bruins.
The celebrations began thanks to former Senators captain Daniel Alfredsson, who conducted the ceremonial face-off.
It was the 17th time in 30 occasions that Ottawa (1-2-0) won its inaugural meeting in front of its fans.
After quickly giving themselves a priority of three goals, thanks in particular to nets from Claude Giroux and Tkachuk on the first two thirds of the Sens, the task was not easy thereafter.
Led by Patrice Bergeron and David Pastrnak, the Bruins rolled up their sleeves and tied the game 90 seconds into the second period.
Once again, DJ Smith's men lined up three goals, those of Shane Pinto, Stützle and Mark Kastelic, which made it 6-3.
But the visitors still did not want to let go, and time to say it, Nick Foligno and Pastrnak allowed Boston to retreat to the locker room with only one goal behind after 40 minutes.
The Senators' defensive effort finally prevailed in the final period, as the only goal scored was Artem Zub's at 9:58.