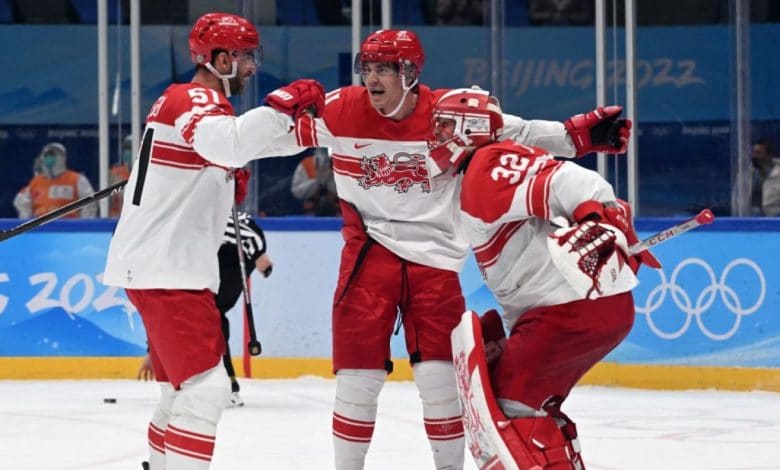 Denmark made it big in their first ever game at the Olympics men's hockey tournament on Wednesday in Beijing.
Thanks to goals from Markus Lauridsen and Frans Nielsen in the first half, Denmark indeed caused a surprise by beating Czechia 2-1.
Goalkeeper Sebastian Dahm also had an element of the Danish victory by making 39 saves.
Earlier, athletes from the Russian Olympic Committee (COR) got their Olympic title defense off to a positive start with a 1-0 win over Switzerland to kick off the men's hockey tournament.
Anton Slepychev was the lone scorer as his shot ricocheted off goalkeeper Reto Berra before entering the net with 2.7 seconds left in the first period.
Giant size goalkeeper Ivan Fetodov then closed the door for Alexei Zhamnov's team, offering an excellent performance of 33 saves.
For his part, Berra has been tested 29 times.
Thursday, it will be the turn of the four formations of group A to enter the scene. Canada will face Germany, silver medalists in 2018 in Pyeongchang, while the United States will face hosts China.
Then on Friday, we will witness the debut of Group C, while Slovakia will face Sweden, and Latvia against Finland.