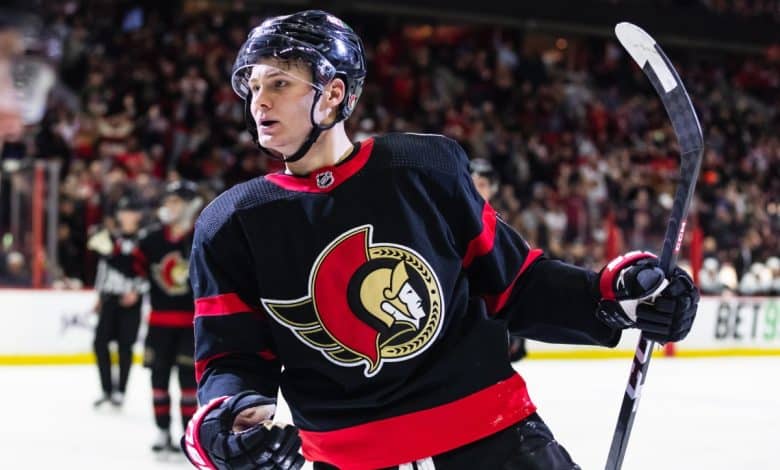 Tim Stützle had a strong individual performance on Saturday but his hat trick wasn't enough as the Seattle Kraken outscored the Ottawa Senators 8-4.
It was the second career hat-trick for Stützle, who also added an assist.
The latter made it 3-3 in the second period, but after Daniel Sprong's goal just 22 seconds later, the rest of the game was Kraken's business.
Starting goaltender Anton Forsberg and Cam Talbot didn't make the cut in net, and the Sens made too many mistakes in their own end.
Forsberg faltered three times on five shots in the first period before being substituted. He gave in to Oliver Bjorkstrand, Jared McCann and Justin Schultz.
Talbot meanwhile was beaten five times on 19 shots by Daniel Sprong, Matty Beniers, Vince Dunn, Jordan Eberle and Andre Burakovsky. Eberle and Burakovsky added two assists each.
Captain Brady Tkachuk was the other scorer for the hosts, who suffered their first loss of 2023 after winning their last two games.
Martin Jones earned the win after stopping 18 shots for Seattle, which has won its last four games and won for the first time ever at the Canadian Tire Centre.
The Sens' four-game home stint will wrap up Monday with the visit of the Nashville Predators. The same evening, the Kraken will be at the Bell Centre.