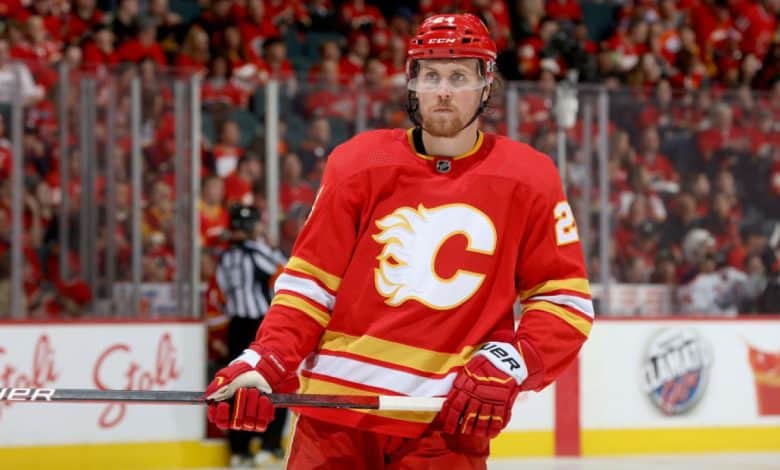 The Calgary Flames have brought home veteran Brett Ritchie as the team begins training camp.
Ritchie has signed a one-year contract, reports TSN. Although the deal has yet to be officially announced, Ritchie's name is on the Flames roster.
Ritchie had 3 goals and 1 assist in 41 games last season. He added 2 goals and 7 games in the playoffs.
A 2nd round pick of the Dallas Stars in 2011, Ritchie has 42 goals and 30 assists in 341 games with the Stars, Boston Bruins and Flames.
Earlier in the day, center Adam Ruzicka signed a two-year contract earning him an average of $762,500 annually.
Ruzicka had 5 goals and as many assists in 28 games for the Flames last season. He added 11 goals and 9 assists in 16 games with the Stockton farm club of the American Hockey League.