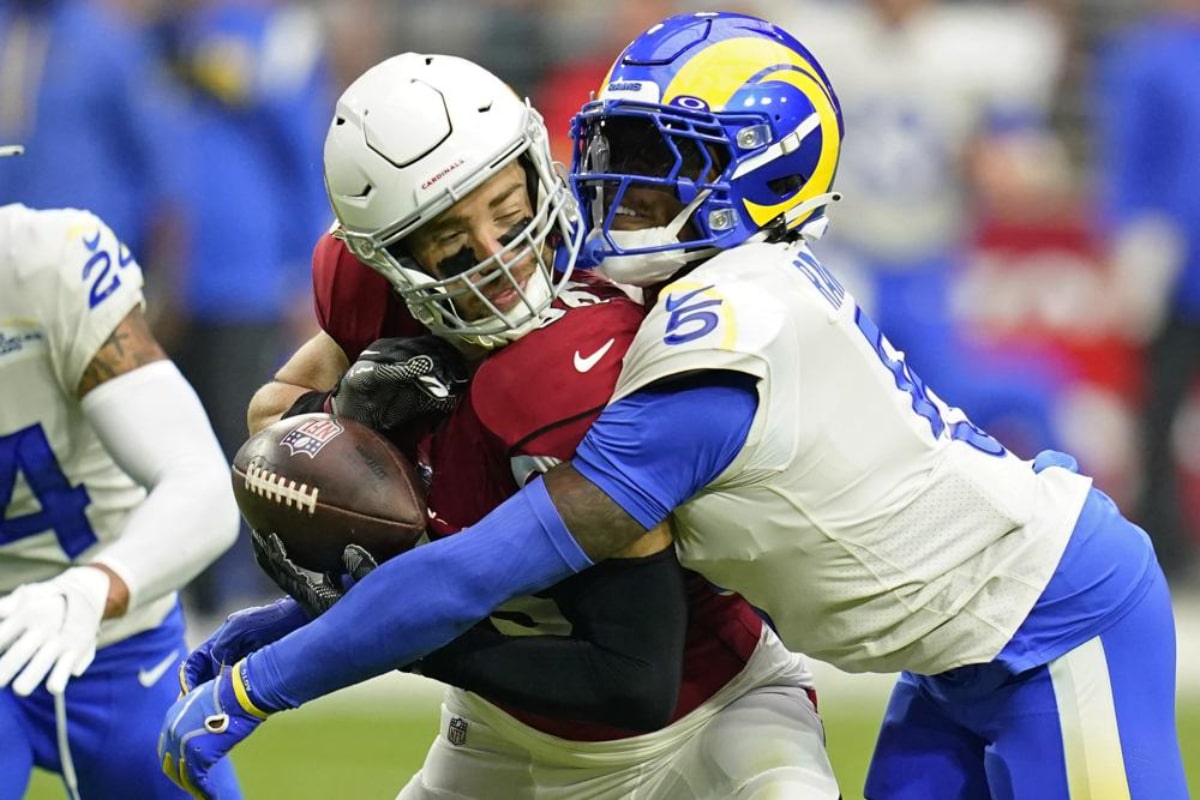 It wasn't a pretty sight. All has not been perfect in Los Angeles, but Arizona has made too many mistakes to hope for better.
Arizona Cardinals (1-2) – Los Angeles Rams (2-1): 12-20
It makes you wonder if Cardinals fans should arrive at the stadium before the start of the second periods of their team's games. Again this season, Arizona and Kyler Murray (37/58, 314 yards) missed their first period on both sides of the field and shows that it is a reaction team. If in Las Vegas, there was a miracle, there was none this time against Los Angeles in this disappointing division duel in terms of attacks.
A moment that illustrates the Cardinals' difficulties: a 16-game offensive series that monopolized the entire 2nd quarter to end with a drop from James Conner and only 3 more points on the scoreboard.
Kliff Kingsbury and his attack still does not convince and we feel that DeAndre Hopkins misses Kyler Murray who could count on Marquise Brown (14 REC, 140 yards) despite everything.
And 100 for Aaron Donald
It is therefore Los Angeles which starts very strong with a field goal then a touchdown jet sweep by Cooper Kupp (4 REC, 44 yards – 1 run, 20 yards, 1 TD). Then nothing except the 100th career sack from Aaron Donald and an unusual drop from Cooper Kupp on a pass from Matthew Stafford (18/25, 249 yards) at the end of the first period.
Career sack No. 100 for Aaron Donald! 👏

📺: #LARvsAZ on FOX
📱: Stream on NFL+ https://t.co/Vr11sqlsAh pic.twitter.com/e9LKkTo2Lr

— NFL (@NFL) September 25, 2022
How many approximations in Arizona
Kyler Murray is not helped by his line, nor by his receivers in the second period. 6 receivers dropped at least one of his passes. Opposite, sophomore running back Cam Akers (12 carries, 61 yards, 1 TD, 1 FUM) scored his first touchdown of the season on a 14-yard run, but then committed a fumble 2 yards from the end zone which almost changed the course of the game.
This will be of no consequence since Los Angeles will only concede a field goal and will cover the onside kick attempted by Arizona.
Cam Akers makes it a two-possession game. 📈 @thereal_cam3

📺: #LARvsAZ on FOX
📱: Stream on NFL+ https://t.co/Vr11sqlsAh pic.twitter.com/dRYLEr2Tpz

— NFL (@NFL) September 25, 2022