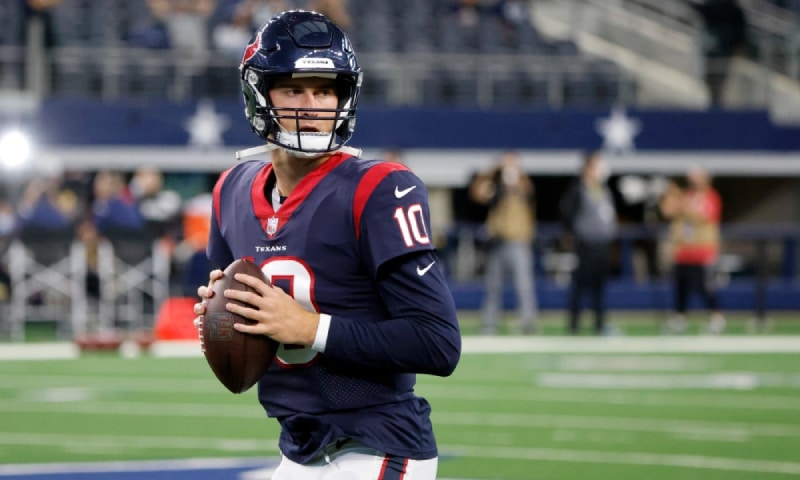 It goes and it comes back for Houston at quarterback.
After 2 bad games from Kyle Allen, the Houston Texans decided to trust Davis Mills again as quarterback. His last start dates back to a loss to the Commanders 23-10
In the 2 games against the Dolphins and the Browns, Kyle Allen threw for 416 yards, 2 touchdowns and 4 interceptions with an average of 14 points per game. In addition, he suffered 5 sacks. But, that was in the only game against the Dolphins.
"We will observe him for 2 weeks and we will help him. Lovie Smith said of Mills.
It's time for the season to end for the Texans before they – probably – get their hands on a potential quarterback in the NFL Draft next April.