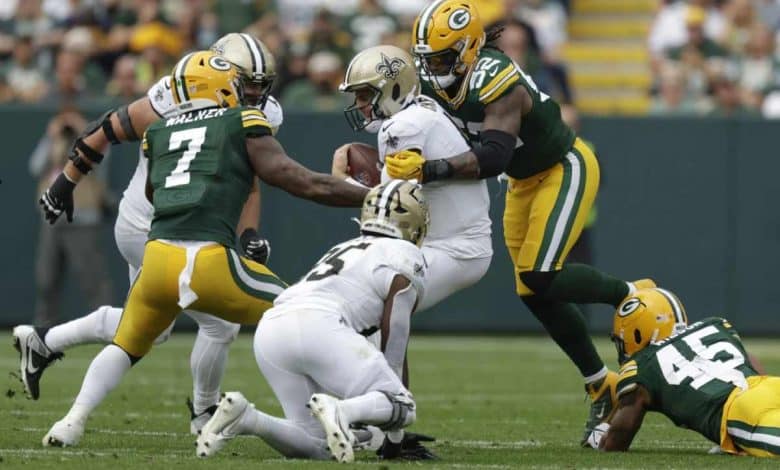 The Saints lost their game against the Packers. But they didn't lose Derek Carr. It's already that.
According to NFL MediaCarr reportedly suffered an acromioclavicular sprain, with no additional damage.
Taken to the hospital for additional examinations, the quarterback emerged reassured. Other than his shoulder, no damage.
That means he might be out for a while, but his season isn't over. The duration of his absence should now depend on the inflammation and how quickly his joint regains mobility.
Derek Carr absent for several weeks… or months?
Without knowing the exact severity of the injury, it is impossible to give a duration of absence at the moment. The Saints should clarify that in the coming days. The question will be whether we are talking in weeks or months.
Without Derek Carr, the Saints are back in the Jameis Winston box. Sunday, New Orleans led 17-0 when he came into play, before losing 18 to 17. If Winston made no mistakes (10/16, 101 yards), he did not either brought a spark to the attack.
The Saints face the Buccaneers, Patriots, Texans, Jaguars and Colts in the coming weeks.