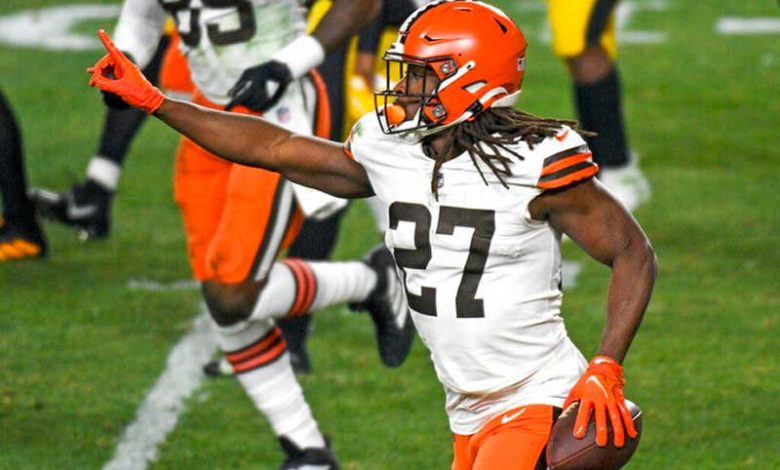 Still waiting for a team, Kareem Hunt is now back home.
With the end of Nick Chubb's season announced, the Browns were quick to address the running back position.
As NFL media announced this Wednesday, Kareem Hunt has re-signed for one year with the Cleveland franchise. His contract could reach four million dollars.
Hunt, 28, spent the last four seasons with Cleveland before his contract expired. He reportedly met with a few teams during the offseason, but chose to wait for the right opportunity.
Last year, Hunt rushed for 468 yards for three touchdowns. He caught 35 passes for 210 yards and a touchdown in 17 games. However, on average, his yards per carry decreased from 4.9 in 2021 to 3.8 in 2022.