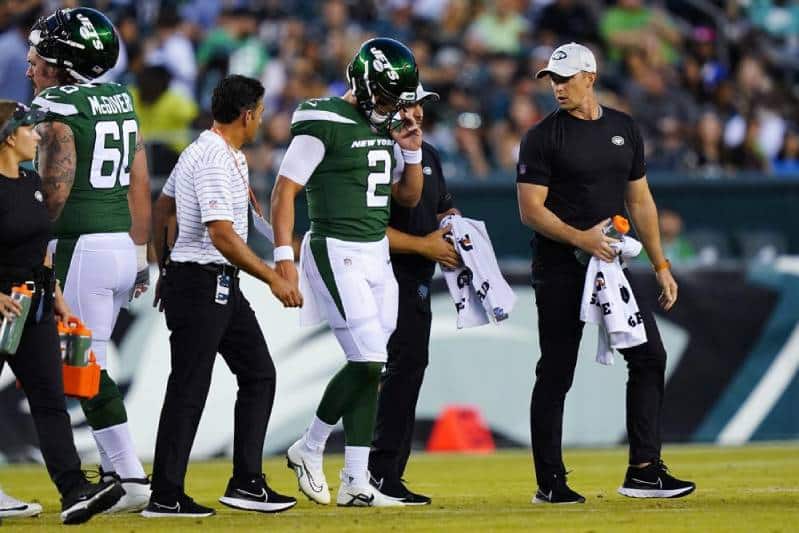 The sophomore quarterback will start his season against the Steelers.
Good news for the Jets. New York franchise coach Robert Saleh announced on Wednesday that Zach Wilson (QB) has been given the green light to play against the Steelers on Sunday.
The sophomore, second pick in the 2021 Draft, injured his knee in the first preseason game in August. In his absence, Joe Flacco had taken the reins and notably led the Jets to a victory against the Browns in week 2, for a total record of one victory and two defeats.
Wilson will have a lot to prove this year after finishing his rookie year with 2,334 yards, 9 touchdowns and 11 interceptions in 13 games. He will have a hard time facing the Steelers for his return. Despite the absence of TJ Watt (LB), Pittsburgh remains in the top 10 of teams with the most sacks (9), thanks in particular to Alex Highsmith (LB) and his 4.5 sacks, the highest total in the league.