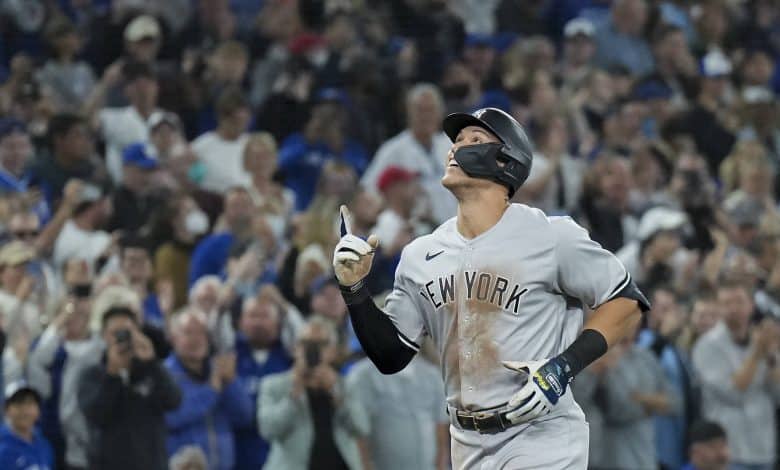 In an era when Major League Baseball is poised to suspend one of its biggest stars for doping, Aaron Judge's home run record is a blessing. The face of sport has never looked better and it's thanks to him.
Earlier this week, Roger Maris Jr. said he thinks Judge should be recognized as the true record holder for most home runs in a season if he hits 62.e. And this, because it is "clean". I completely agree with him.
In my eyes, Mark McGwire, Sammy Sosa and Barry Bonds are very great players who deserve a lot of credit for their exploits. With the media attention and the sale of merchandise, they were baseball's cash cow at a time when it needed them most. They replenished the benches of stadiums which were increasingly empty at the end of the 90s.
The greatest number of home runs hit in a season is the most legendary of all records, in all sports. Babe Ruth was literally considered a god for hitting 60. Roger Maris lost his hair in 1961 so much he had monster pressure surrounding that mark.
Of all the benefits that steroid use has produced, the one that has made the biggest difference is the ability to heal wounds quickly. The baseball season is a marathon. Before McGwire and Sosa, several have already passed Ruth and Maris at the All-Star Game break, but they all fell short in the end. Fatigue and injuries being to blame.
This season of Aaron Judge is exceptional, as was that of Maris in 1961. It deserves all the recognition in the world. We probably won't see that again in our lifetime. Yes, he will have the American League record, but for many people he will also have the "real" record.