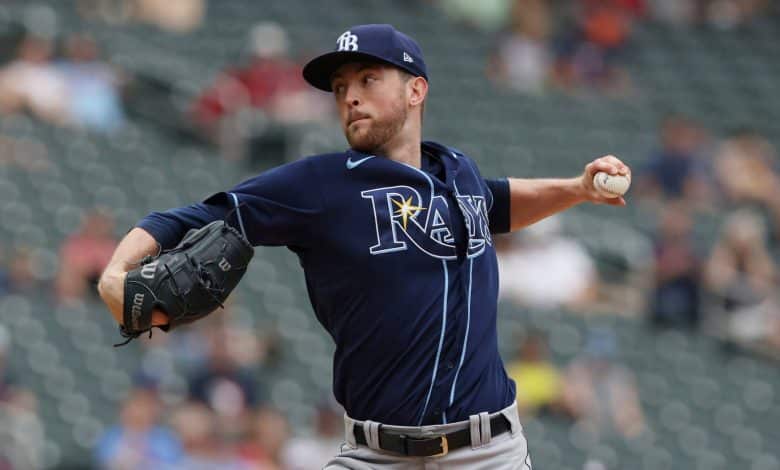 I don't know what has stung the Tampa Bay Rays, but it seems that the club is less and less afraid of paying its players.
And when I say his players, I'm also talking about free agents. Last year, Freddie Freeman had a quality offer on his table to play in Tampa Bay.
But if we stay in Tampa, we can talk about Wander Franco, who earns $182 million over 11 years. We can talk about Tyler Glasnow, who will earn $25 million in 2024. We can talk about Zach Eflin, who signed for $40 million over three years a few weeks ago.
And we have to add the name of Jeffrey Springs.
The pitcher, who has only been a starter for a year, saw the Rays make him an offer of $31 million in guaranteed money for the next four years. He has a hard time believing it, by the way.
The club buys him two years of arbitration and two years of autonomy. Here are the amounts per year that are insured.
In 2027, a (team) option of $15 million is included in the contract. It includes a redemption of $750,000 if needed.
But with innings pitched bonuses and bonuses if he's in the Cy Young race, the pitcher could earn up to $65.75 million over the next five years.
The club got their money out, clearly.
It's crazy to think that the former Rangers and Red Sox reliever (he was useless in Boston in 2020) has become a worthy starting pitcher in Tampa.
I don't know what the club's secret is with Gunners, but it works.
In 135.1 runs last year, he maintained a 2.46 ERA. 25 of his 33 outings have been as a starter in a good rotation. It was his comeback.
And in 2023, with Shane McClanahan, Drew Rasmussen, Tyler Glasnow, Zach Eflin and Jeffrey Springs, the club won't have anyone to fear.
Not to mention the fact that the next generation, as usual, will be dominant. Hats off to the Rays. Truly.