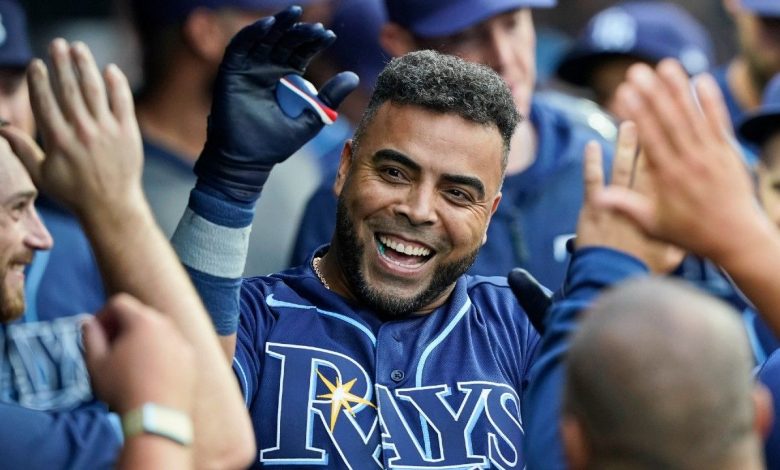 A bargain for Nelson Cruz
With the arrival of the universal choice hitter, Nelson Cruz opens doors. 15 new teams can sign him.
This would mean that at this time, several formations would be on his heels and that an agreement could occur by tomorrow.
In fact, at the moment, eight clubs are said to be on his case. Among them, we can count the Dodgers, the Padres and the Brewers, the cream of the crop in the National.
He will have a big choice if this is the case… and with good reason: it still dominates.
The Padres name has been circulating a lot on Twitter, I think.
He has a bigger market than veteran Albert Pujols, therefore. His 2021 performances speak loudly.
Remember that Pujols has three teams on his trail, but not necessarily those who were reported yesterday. Are the Mariners and Rockies there?
Everything suggests that the Cardinals are part of the lot.
Jorge Soler in demand
The universal DH opens several doors, we will tell each other. Jorge Soler can play in the field, but he's more comfortable as a prime hitter.
Several teams (Rangers, Red Sox, Astros, Marlins and Dodgers) would therefore be on his case.
With such a market (plus other teams, I guess), he could really up the ante.
Where will he go? I wouldn't be surprised to see the Marlins pull out all the stops to get him.
What will Freddie Freeman do?
Jose Iglesias is in demand.
Kris Bryant will not go to Arlington.
Here is the new MLB schedule starting in 2023.