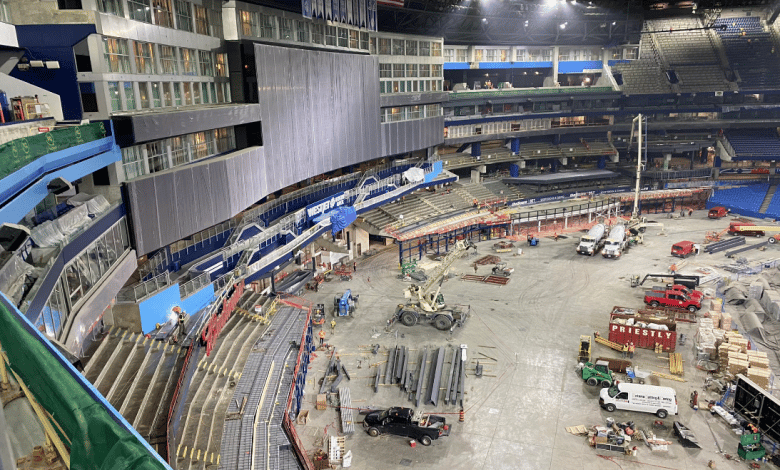 As you know, the Blue Jays are currently renovating the Rogers Centre. New images of the renovations have also been unveiled recently.
Obviously, for the moment, it doesn't look like much, but the stadium will be ready for the start of the season.
But there is a question that was in the air: what will be the dimensions of the stadium fences in view of the future?
We knew they were going to be different, but we didn't know how much.
And according to what Scott Mitchell (TSN) revealed, it will be a stadium which, obviously, will be even more favorable to hitters. Poor pitchers… #Plakata
The ends will stay at 328 feet, but it's in center field that that will change.
In center field, instead of 400 feet, we are now talking about a fence of 397 feet. It's a minor change, admittedly.
But it's in the aisle on the left and on the right that things will change the most. From 375 feet, we will now speak of 357 in the right and 366 in the left.
However, it should be noted that the Rogers Centre, recognized as a batting park, will have higher fences in certain places. It's going to be a game-changer so it doesn't "be like Yankee Stadium" on the right.
Not only do outfielders have to adapt to a change (Daulton Varsho changes leagues and positions to go left, Kevin Kiermaier changes clubs within the same division, and George Springer goes right), but in addition, the wall will change places.
The Blue Jays are one of the few clubs that hasn't gone below .500 in three years.
The signing the Pirates needed.