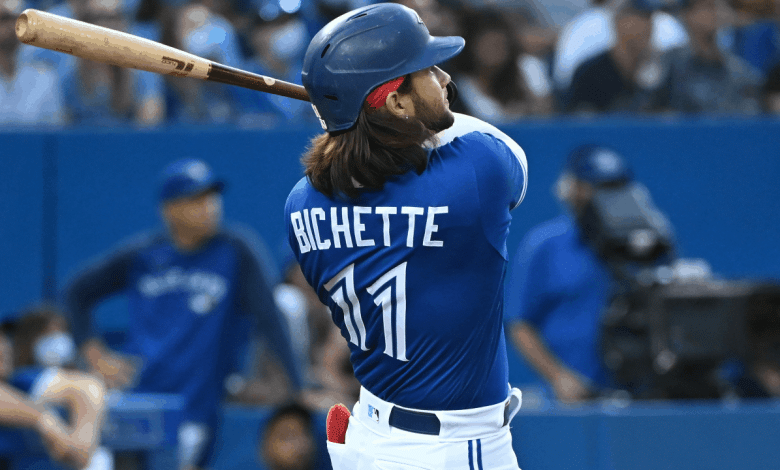 In this deadlier time, MLB needs to generate content. That's why MLB Network Radio created its top 10 best shortstops on the circuit by voting by station analysts.
We imagine that if it comes from MLB Network, it does not understand the opinion of Ken Rosenthal.
Of the lot, two players do not have a contract (Carlos Correa and Trevor Story), but they are about to checkout.
It's no big surprise, as you can see, that Fernando Tatis Jr. is in the front row. And this, even if he finished the season as an outfielder and as a shortstop.
I don't know about you, but seeing Trea Turner in second place surprised me. He's great, obviously, but seeing that he was ahead of Carlos Correa and Corey Seager (his former LA teammate and the reason he finished the season at second base) still took me by surprise.
He won't have the same contract as the other two guys since he will be 29 next year (compared to 27 for the other two) and because the clubs looking for a big shortstop are filling up this winter, but that's a great indicator of his stellar reputation across MLB, right?
Xander Bogaerts, despite his defensive shortcomings, completes the top-5. Deserved.
And they are the only players who pass Bo Bichette, shortstop of the Blue Jays. Helped by Marcus Semien (who isn't in the top-10 likely due to becoming a second base player), Bo has progressed at lightning speed in 2021. His batting is better and his defensive game too.
Wander Franco, Francisco Lindor (who was higher last year, of course), Trevor Story and Tim Anderson complete the top-10.
Note that Javier Baez, who finished the year as a second baseman in New York and who signed as a shortstop with the Tigers organization, is not in the top-10 either. Should it have had its place, in your opinion?