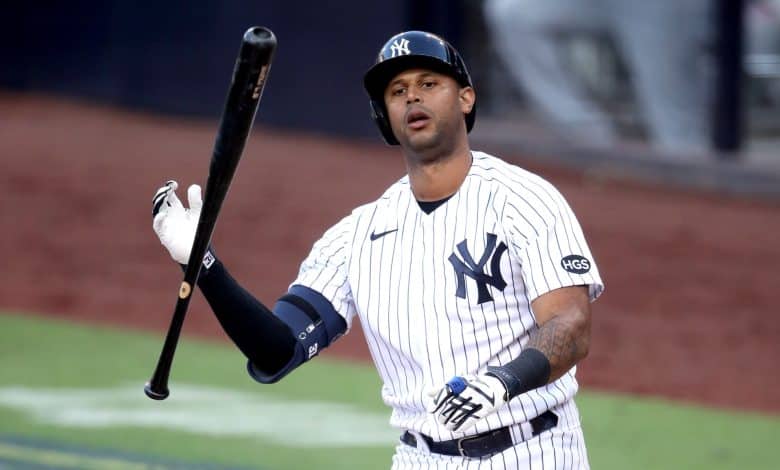 Despite the fact that the New York Yankees brought their star players back to the Bronx during the offseason, in addition to adding a few along the way, the fact remains that there is still a hole to be filled in the left field for the Bombardiers.
Whether by way of transaction or on the free agent market, a solution must be found at this level. The names of Bryan Reynolds, David Peralta and Jurickson Profar make sense.
An internal option can also be considered, that of Oswaldo Cabrera. But this is the one and only option inside the New York formation. Because in no case the name of Aaron Hicks must be mentioned in the discussions, and this, despite the fact that manager Aaron Boone affirmed that the outfielder was healthy.
The man who has three years left on his contract for $30.5 million has been constantly finding new ways to disappoint Yankees fans for the past two years. And unless there's a miracle, it won't get any better. Don't bet your house on the 33-year-old's future success.
It has been heard across the branches that general manager Brian Cashman has been trying to send Hicks somewhere else since the end of the World Series. Although it will prove difficult to compromise him with a contract that has nothing to do with his poor performance, Cashman must find a way to get rid of him as quickly as possible.
Ideally, the Yankees should get their hands on a seasoned left fielder to fill this gap, but if Cabrera were to start the next season in this position, they will be much better off than with Hicks in the lineup.