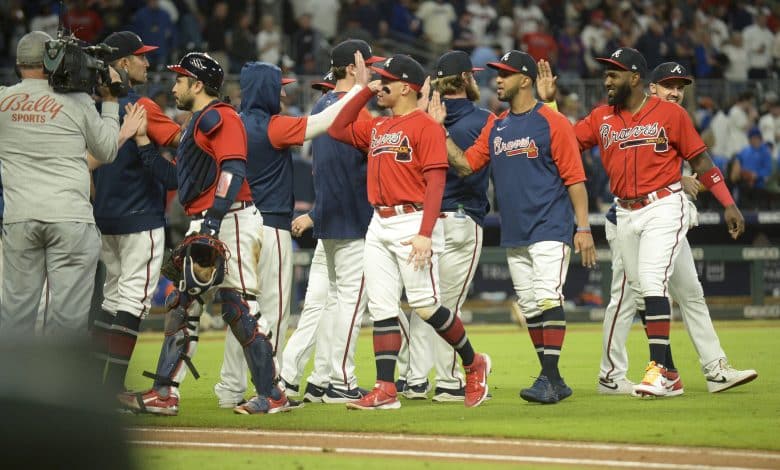 If the portrait of the playoffs is known in the American League, it is quite different in the National while the title in the Eastern division is still at stake while the last place giving right to the second season involves the Philadelphia Phillies. and the Milwaukee Brewers.
Yesterday, the Atlanta Braves joined the New York Mets for first place in the East by winning by the score of 5-2. The Mets are visiting Georgia this weekend and this series will be a defining moment in the positioning of both teams heading into the playoffs.
On the mound, Max Fried got the better of Jacob deGrom as Matt Olson, Austin Riley and Dansby Swanson all three hit four-goals off the Mets ace.
The two teams are tied, posting identical records of 98-59. The rivals are already guaranteed to make the playoffs, but home advantage remains to be determined by the end.
Mets rookie Francisco Álvarez was shut out in four plate appearances and left six runners on the trail.
At the moment, there are only four teams that have earned a 2022 playoff berth. Besides the Mets and Braves, the Dodgers and Cardinals don't fear the end of the regular season.
For the San Diego Padres, it's only a matter of time, as the Philadelphia Phillies currently have the Milwaukee Brewers blowing their necks in hopes of securing the last available berth.
If ever the Brewers were to get ahead of the Phillies by the end, Rob Thomson's troops will have only her to blame, because Philadelphia seemed to ease off down the stretch. The Brewers have their knife between their teeth and they could sneak past with some interesting momentum.
On Friday, the Phillies defeated the Nationals, while the Brewers took the measure of the Marlins.
Regarding the series between the Mets and the Braves, two great pitching duels are to come as Max Scherzer and Chris Bassitt will face Kyle Wright and Charlie Morton.
The New York team will conclude its season against the Nationals and the Braves will do the same against the Marlins.

A dream season for the Dodgers.
Things are bad in the Yankees bullpen.
701st circuit for Albert Pujols.
Words that make people react.
Medical update in Toronto.